Posts Tagged Bangalore
My eyes opened at 5 am to the lilting sounds of a Lata Mangeshkar bajan
We jumped out of bed and started the race against time which is a typical day here at Jindal
The one-hour walk through the lush vegetable gardens watching the asparagus, cauliflower, tindli, red pumpkin, brinjal, drumsticks, ridge gourds, bottle gourd, doodhi , turmeric, green chillies, ginger grow ends at the kriya centre.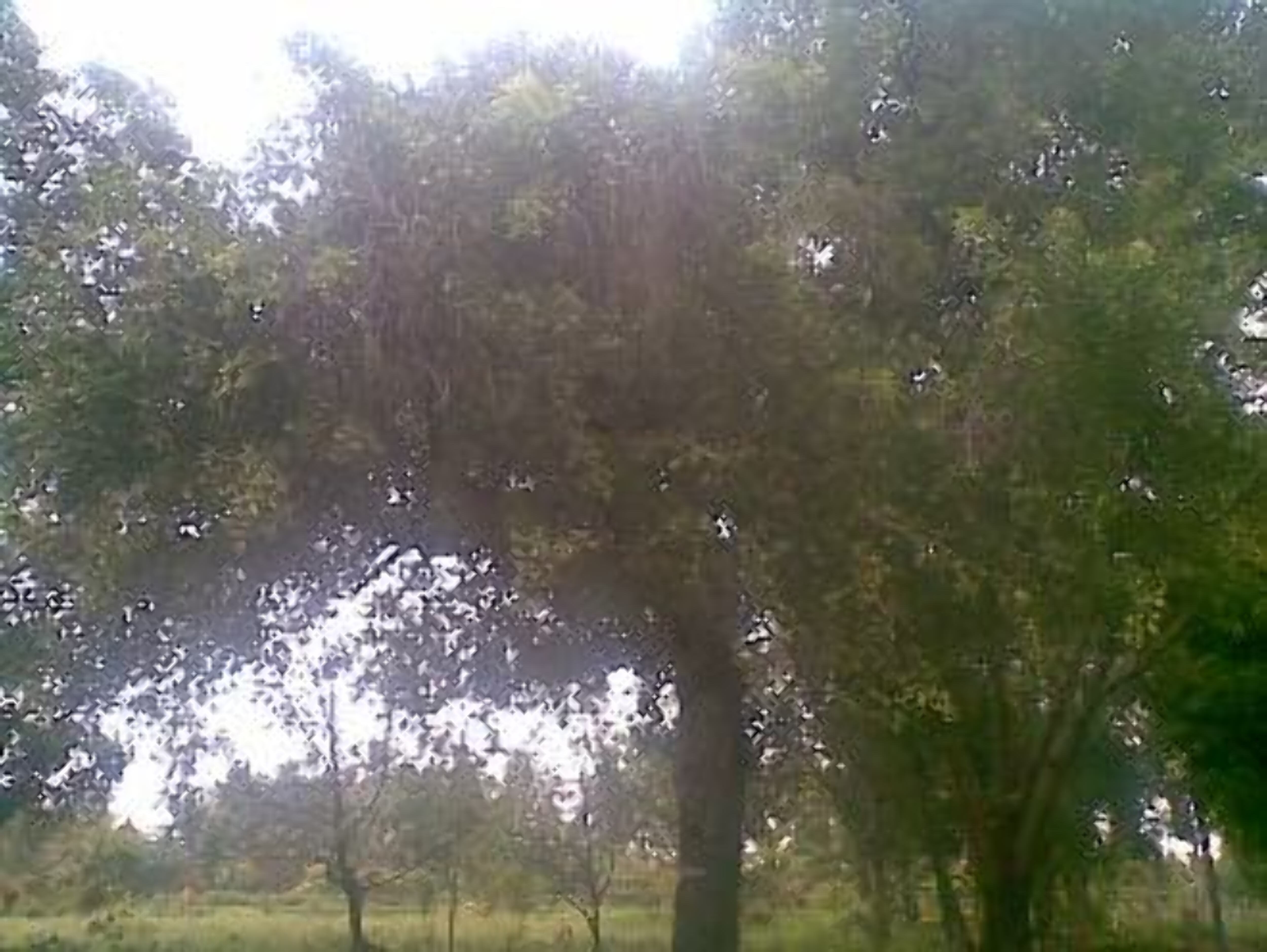 I was assigned three specific kriya: you lie on your back and warm ghee is dropped into each nostril; you pinch your nose and inhale deeply a few times. Jalneeti comes next: you pour warm salt water through one nostril using a special pot they give you and watch it come out through the other nostril. You then forcefully expel the remaining water by bending down and exhaling. The last kriya for me is to fill two tiny cups with trifula water, close your eyes with this and blink a dozen times.
This brings you to 7 am and the time for a half hour of 'laughter yoga'; most days I give this a skip and return to our room for an hour of reading.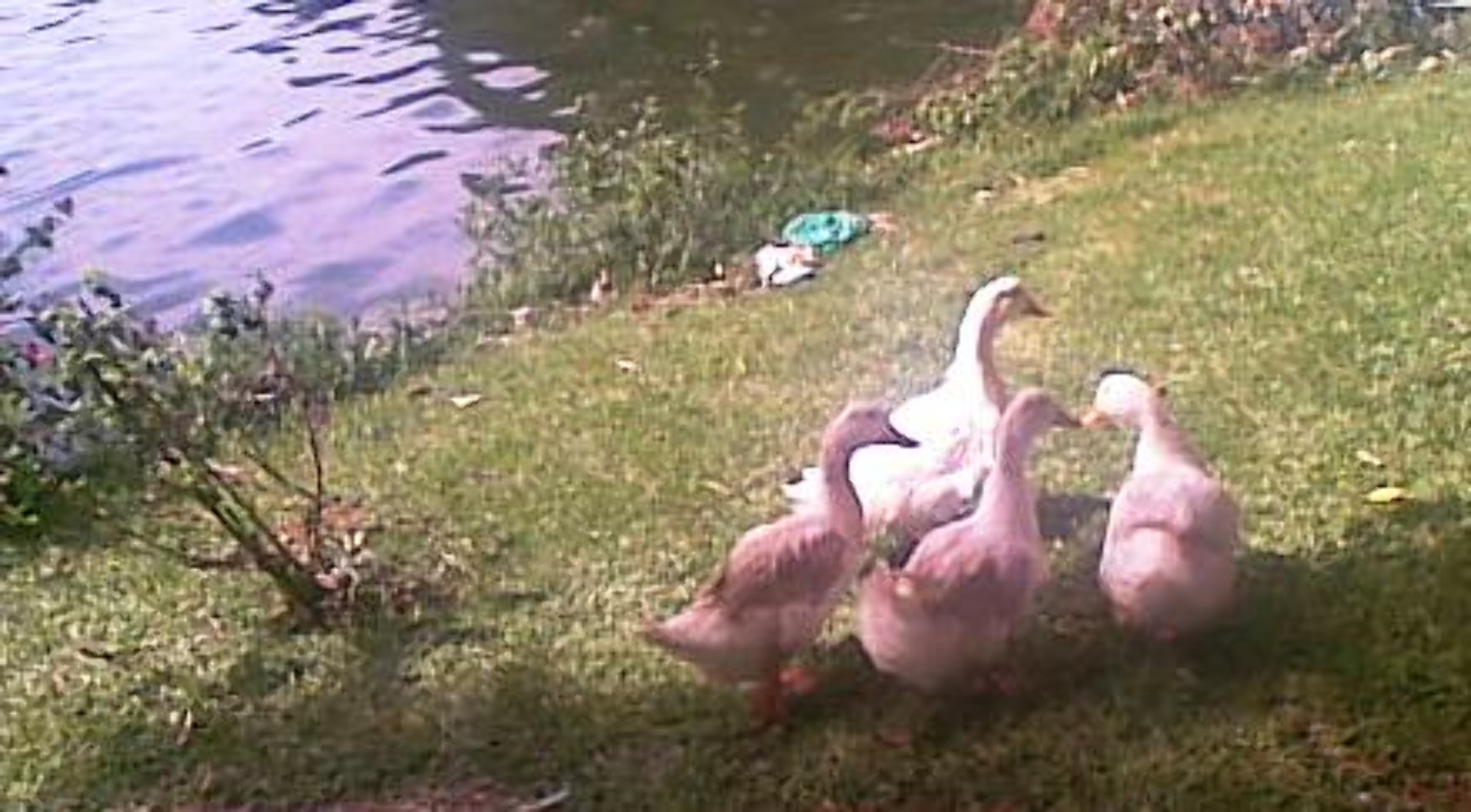 At 7.45 or so a man comes in with an ice-cold mud pack for my abdomen and eyes and this is for 15 minutes
8 am is the time for a massage of which they have a great variety. Kairali, where two burly men massage you with long sweeping strokes with oil infused with ayurvedic herbs; 'powder massage' where talc is poured over you and a vibrating gadget is held against your skin; deep tissue where strong fingers press deep into your skin; one where a neem-haldi-alovera paste is applied all over your body after which you stand in the sun for half an hour; a hot stone massage where your oiled body is massaged with hot stones; salt-oil massage where a mixture of coarse salt and oil is rubbed all over your body. I may have missed a few in this recounting.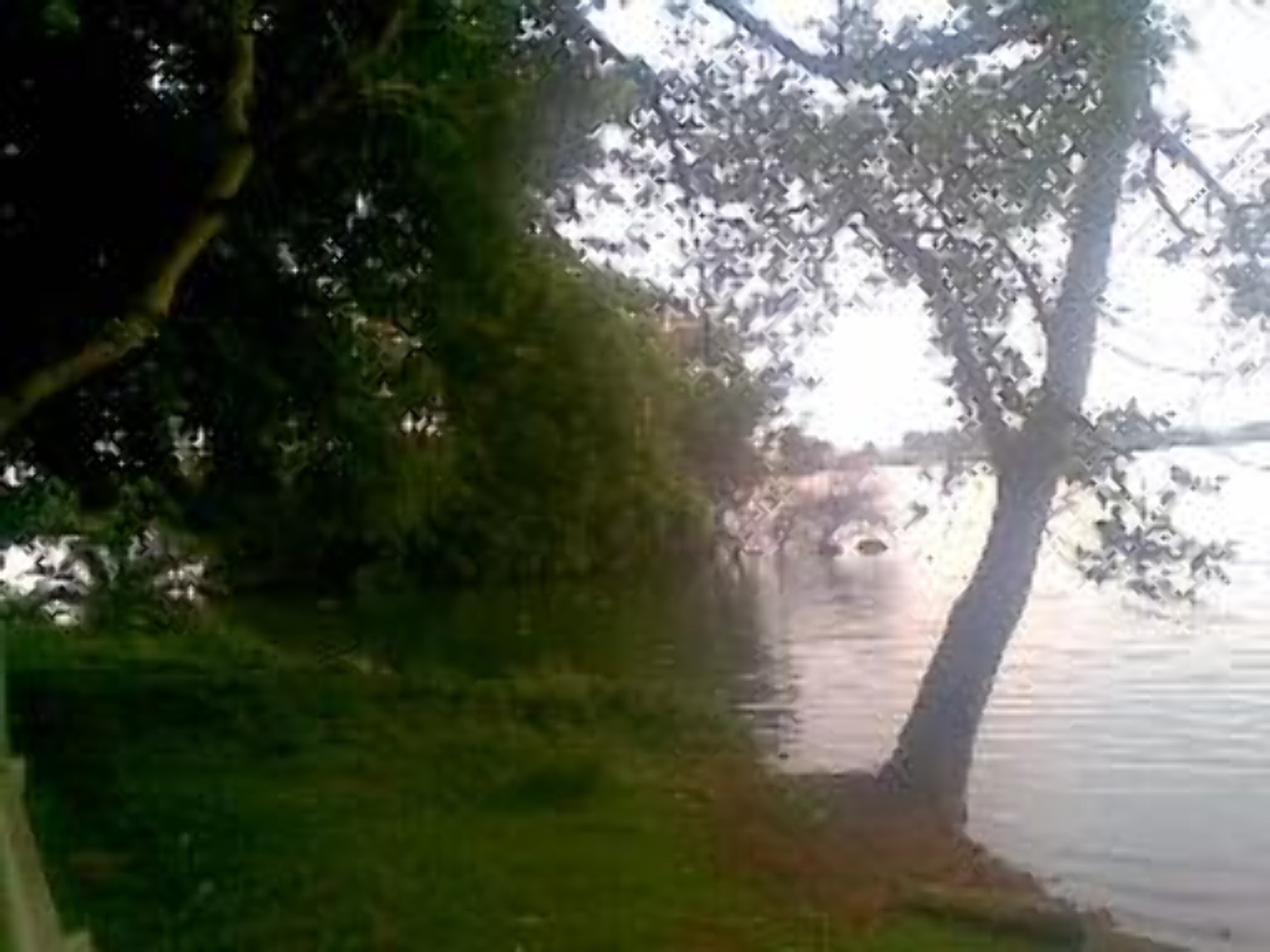 This takes you to 9 am and time for an hour of yoga. You can do this privately in your own room with a personal instructor or in a group class. On earlier visits to Jindal I had used the group class so this time I tried the personal trainer route. I have been doing yoga for 20 years or so but when you do yoga on your own you tend to drift into incorrect poses. The yoga instructors at Jindal have a sharp eye and corrected many of my slightly askew poses.
If you have wondered so far where food comes into all this, 11.30 is when you get the first of the two meals for the day. My lot for the first 6 days was a cup of soup, a slice each of papaya and water melon and a glass of soya milk. It sounds very little, but after the first day, I found it more than adequate and often had problems finishing the second fruit slice. For the second half of our stay, two small bowls of salad were added to my meal. You get an identical meal for 'dinner' at 5.30 in the evening but more on that later.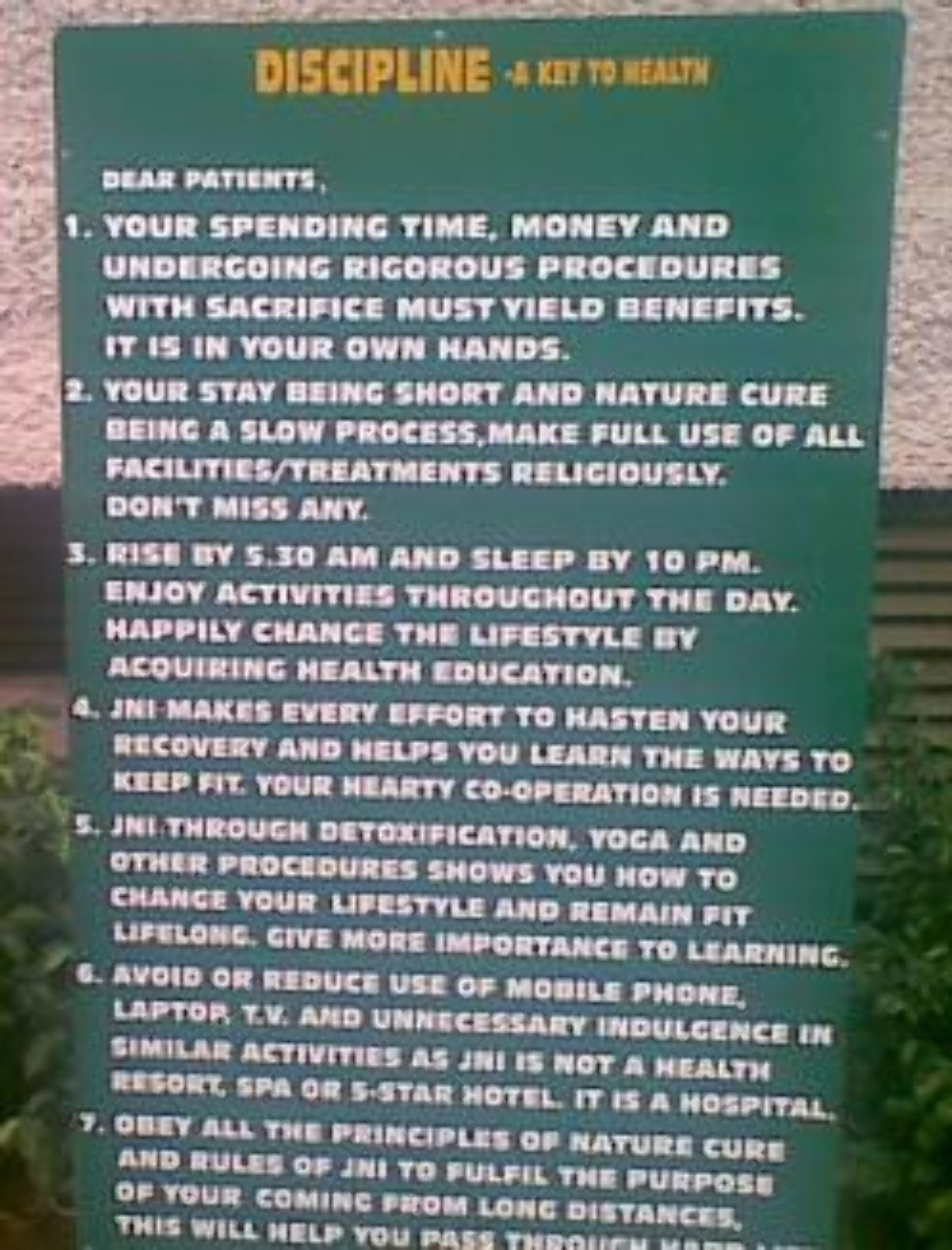 At all points in your stay here they refer to you as a 'patient' and the things you do (or what they do to you) are called 'treatments'. On your first day here your blood pressure, glucose and cholesterol levels are checked. They work hard to preserve a hospital metaphor and stress that it is not a resort or a fat farm though many 'patients' are clearly obese and suffer from obesity related illnesses such as diabetes and high blood pressure. . 'Patients' seem to be drawn mostly from the Delhi area with a smattering of westerners and Chinese woman and a woman from Africa. They have many different price levels for the stay part ranging from free for people who cannot afford it to $ 300 a day for those who want that kind of luxury. The 'treatments' and the diet however are more or less the same for all.
You are free to nap or read till 2 pm
The afternoon schedule has many optional items you can choose based on advice from the doctor. The options range from acupuncture, physiotherapy (mainly colon hydrotherapy), advanced yoga, aerobics, weight-training, yoga for the eyes, etc. The colon hydrotherapy made me feel light footed and good. I did amble over to the gym and pump iron for half an hour on most days; you need this because the skimpy <1000 calories a day diet may lose muscle instead of fat.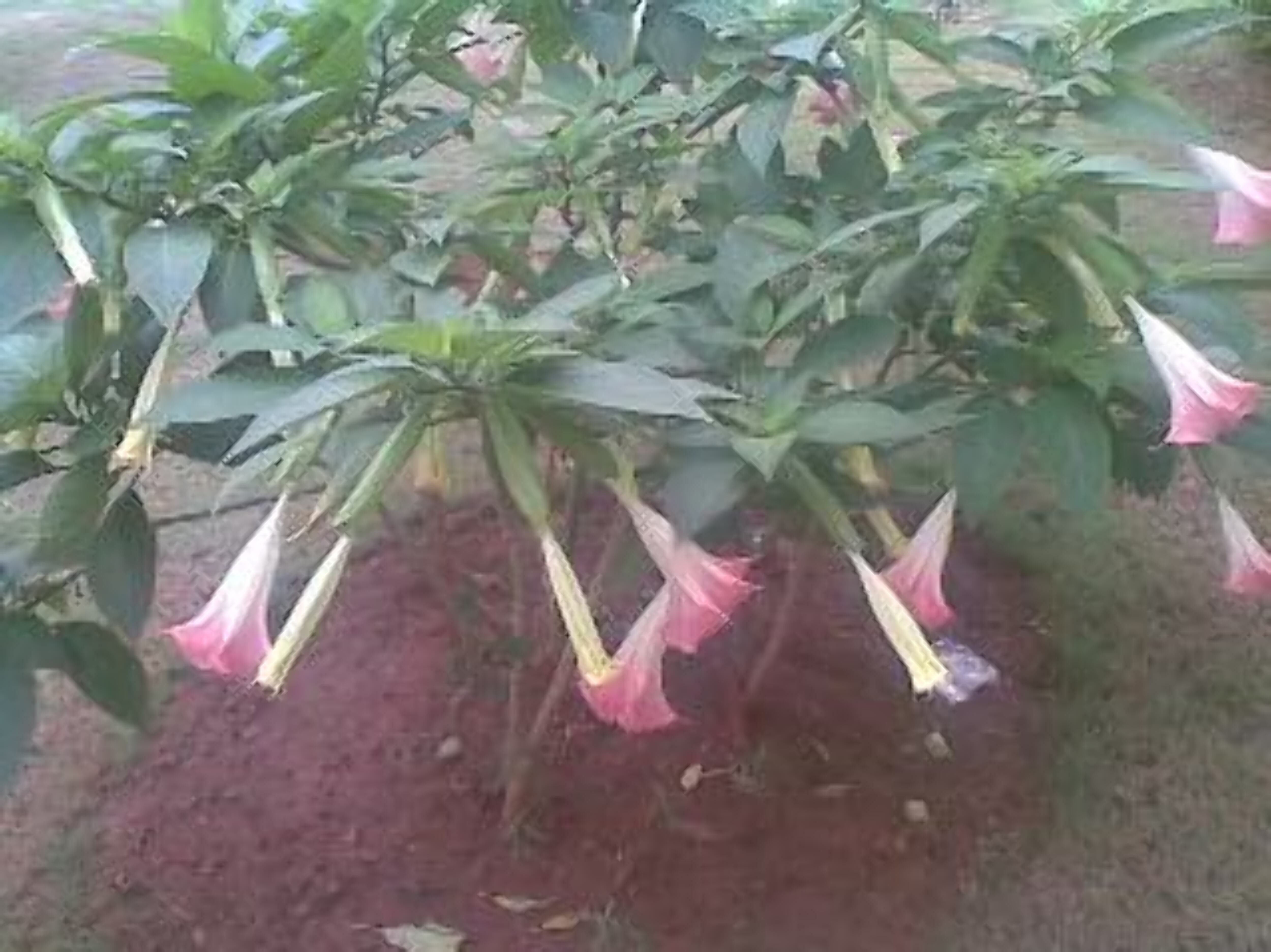 Dinner is at 6 pm and for me was the same as lunch, a bowl of soup and two slices of fruit. .
By 8 pm older Hindi devotional songs comes wafting over the sound system and on most days I drift off into deep sleep thankful that Renu dragged me here.