Posts Tagged Holiday
My eyes opened at 5 am to the lilting sounds of a Lata Mangeshkar bajan
We jumped out of bed and started the race against time which is a typical day here at Jindal
The one-hour walk through the lush vegetable gardens watching the asparagus, cauliflower, tindli, red pumpkin, brinjal, drumsticks, ridge gourds, bottle gourd, doodhi , turmeric, green chillies, ginger grow ends at the kriya centre.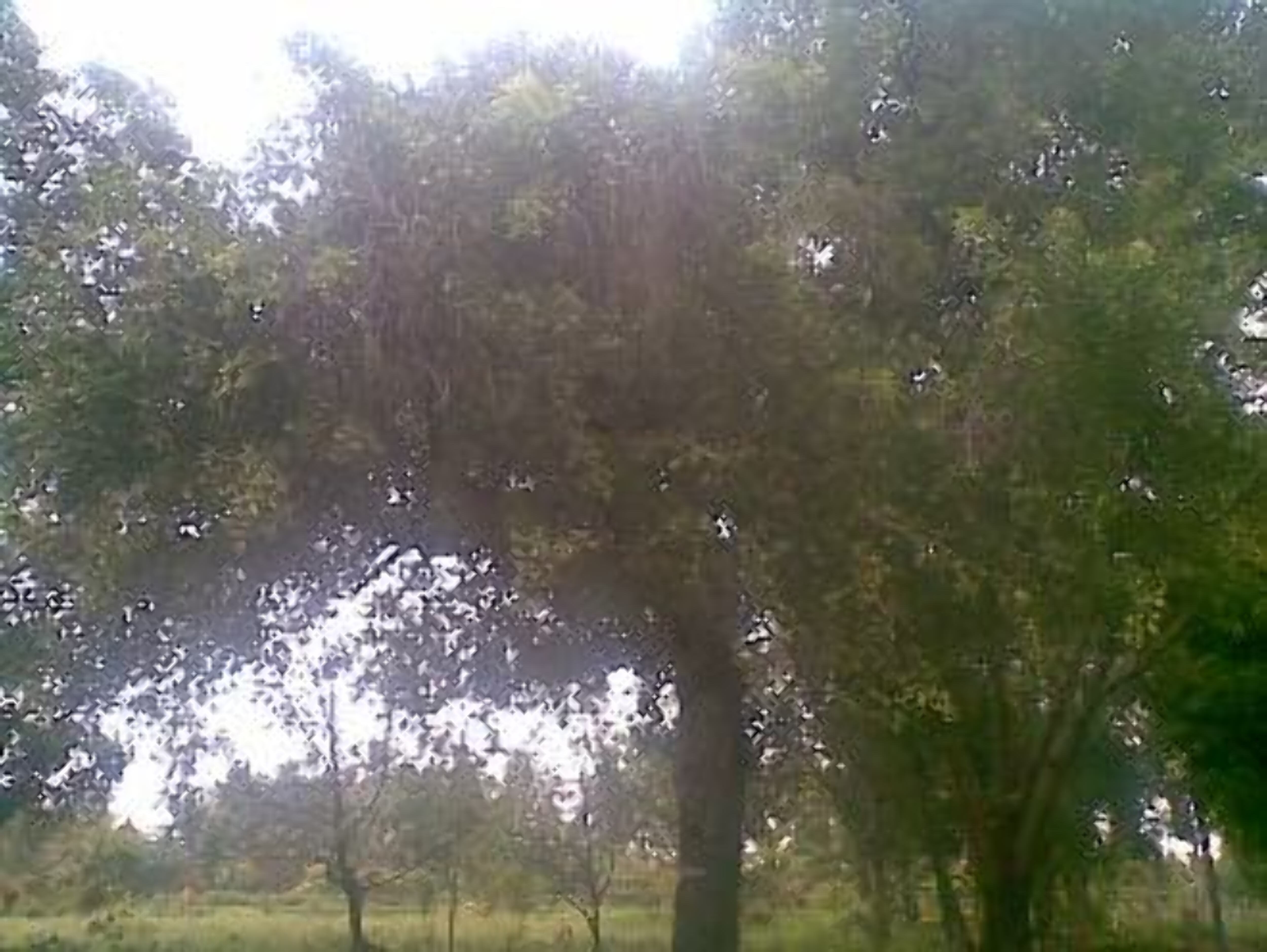 I was assigned three specific kriya: you lie on your back and warm ghee is dropped into each nostril; you pinch your nose and inhale deeply a few times. Jalneeti comes next: you pour warm salt water through one nostril using a special pot they give you and watch it come out through the other nostril. You then forcefully expel the remaining water by bending down and exhaling. The last kriya for me is to fill two tiny cups with trifula water, close your eyes with this and blink a dozen times.
This brings you to 7 am and the time for a half hour of 'laughter yoga'; most days I give this a skip and return to our room for an hour of reading.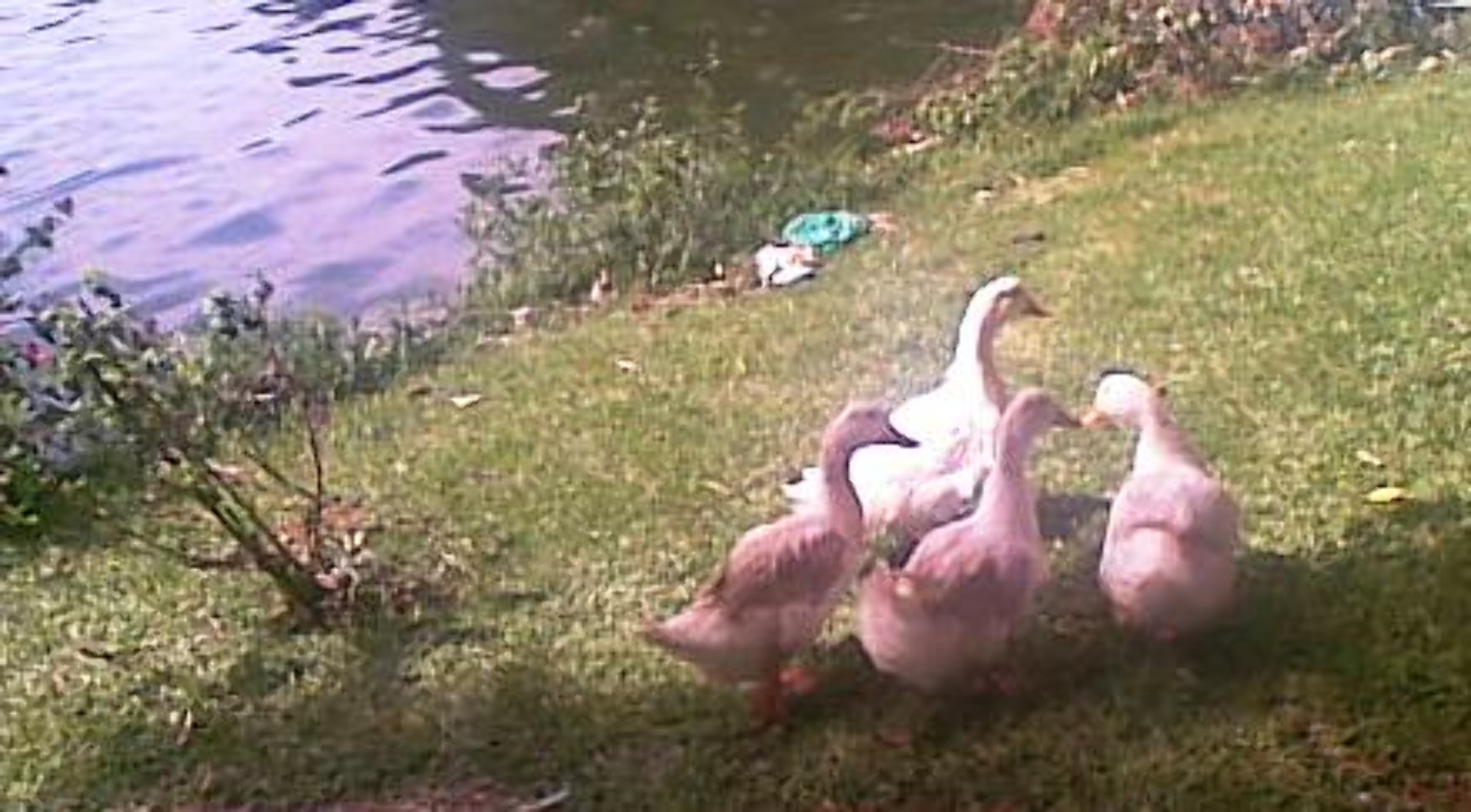 At 7.45 or so a man comes in with an ice-cold mud pack for my abdomen and eyes and this is for 15 minutes
8 am is the time for a massage of which they have a great variety. Kairali, where two burly men massage you with long sweeping strokes with oil infused with ayurvedic herbs; 'powder massage' where talc is poured over you and a vibrating gadget is held against your skin; deep tissue where strong fingers press deep into your skin; one where a neem-haldi-alovera paste is applied all over your body after which you stand in the sun for half an hour; a hot stone massage where your oiled body is massaged with hot stones; salt-oil massage where a mixture of coarse salt and oil is rubbed all over your body. I may have missed a few in this recounting.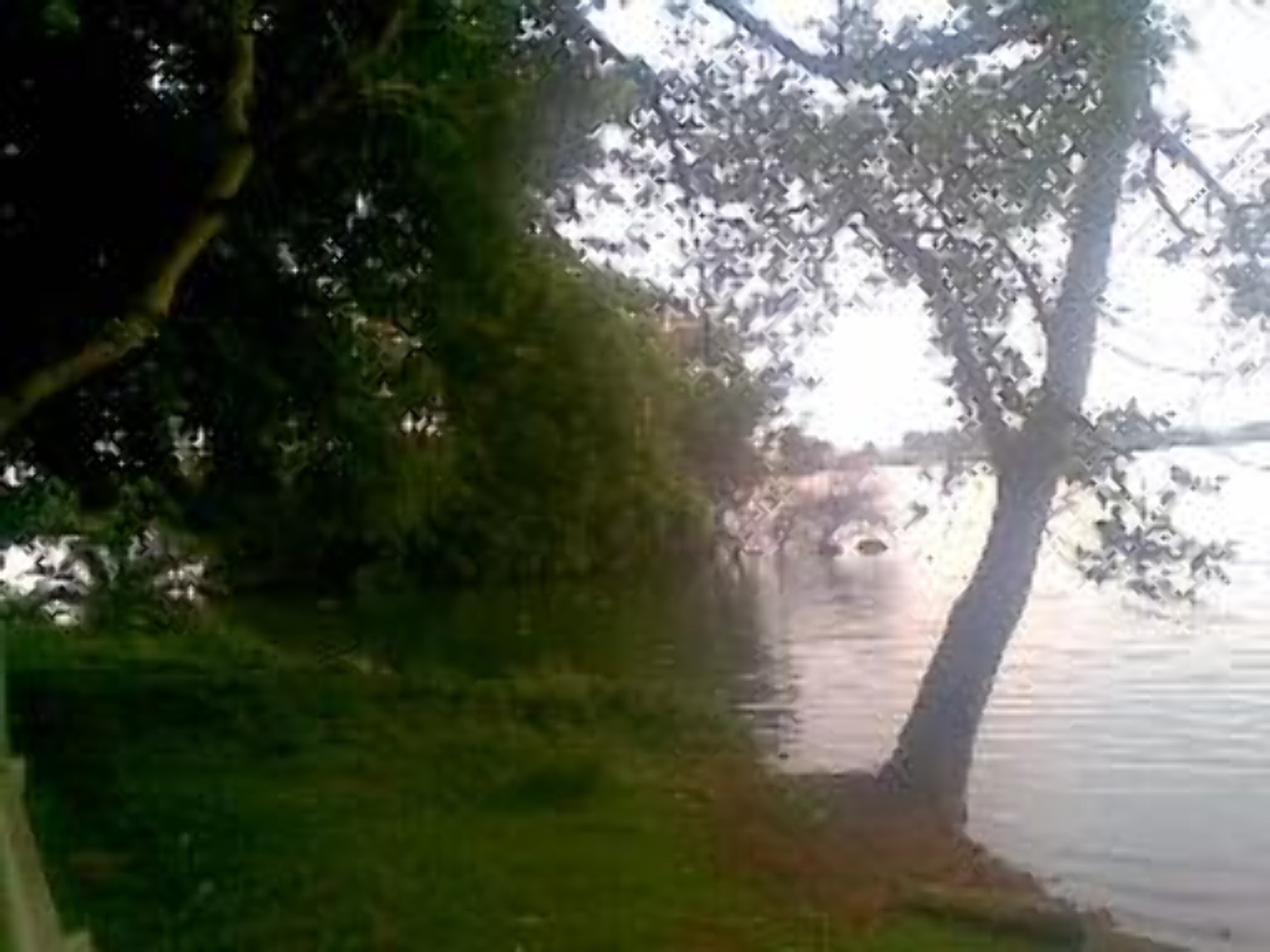 This takes you to 9 am and time for an hour of yoga. You can do this privately in your own room with a personal instructor or in a group class. On earlier visits to Jindal I had used the group class so this time I tried the personal trainer route. I have been doing yoga for 20 years or so but when you do yoga on your own you tend to drift into incorrect poses. The yoga instructors at Jindal have a sharp eye and corrected many of my slightly askew poses.
If you have wondered so far where food comes into all this, 11.30 is when you get the first of the two meals for the day. My lot for the first 6 days was a cup of soup, a slice each of papaya and water melon and a glass of soya milk. It sounds very little, but after the first day, I found it more than adequate and often had problems finishing the second fruit slice. For the second half of our stay, two small bowls of salad were added to my meal. You get an identical meal for 'dinner' at 5.30 in the evening but more on that later.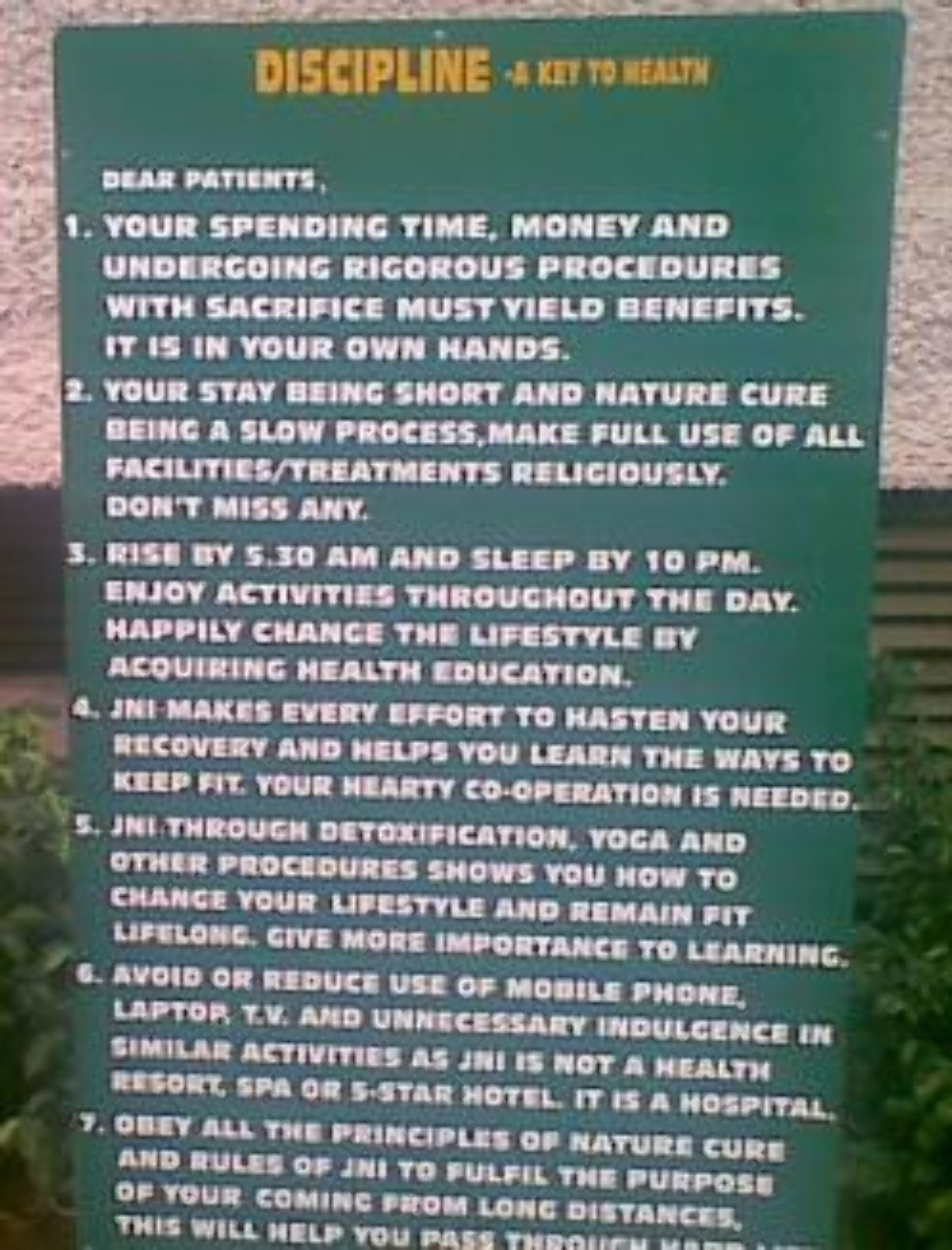 At all points in your stay here they refer to you as a 'patient' and the things you do (or what they do to you) are called 'treatments'. On your first day here your blood pressure, glucose and cholesterol levels are checked. They work hard to preserve a hospital metaphor and stress that it is not a resort or a fat farm though many 'patients' are clearly obese and suffer from obesity related illnesses such as diabetes and high blood pressure. . 'Patients' seem to be drawn mostly from the Delhi area with a smattering of westerners and Chinese woman and a woman from Africa. They have many different price levels for the stay part ranging from free for people who cannot afford it to $ 300 a day for those who want that kind of luxury. The 'treatments' and the diet however are more or less the same for all.
You are free to nap or read till 2 pm
The afternoon schedule has many optional items you can choose based on advice from the doctor. The options range from acupuncture, physiotherapy (mainly colon hydrotherapy), advanced yoga, aerobics, weight-training, yoga for the eyes, etc. The colon hydrotherapy made me feel light footed and good. I did amble over to the gym and pump iron for half an hour on most days; you need this because the skimpy <1000 calories a day diet may lose muscle instead of fat.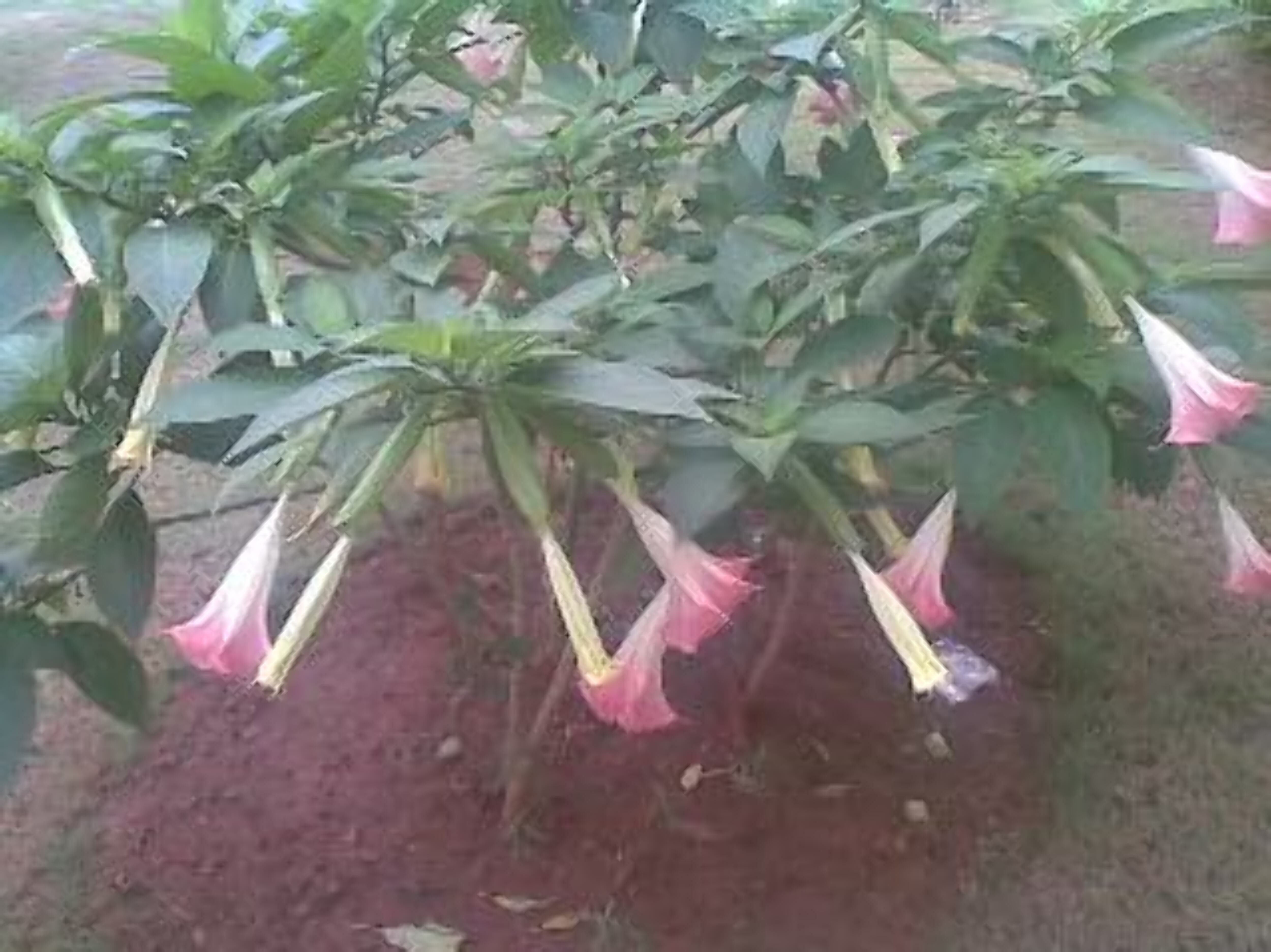 Dinner is at 6 pm and for me was the same as lunch, a bowl of soup and two slices of fruit. .
By 8 pm older Hindi devotional songs comes wafting over the sound system and on most days I drift off into deep sleep thankful that Renu dragged me here.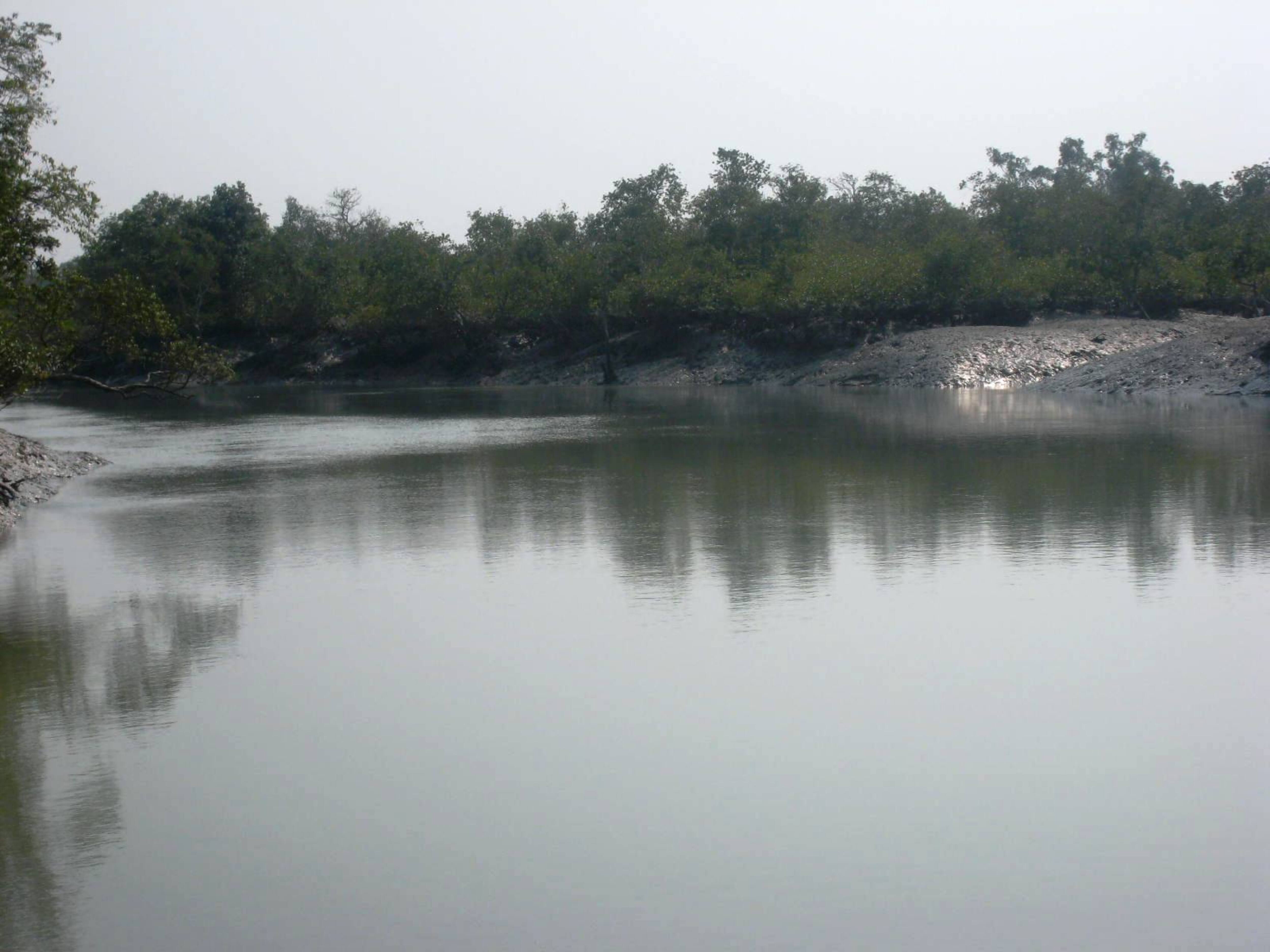 Sunderban, in Bengali, means 'Beautiful Forest'.
We set out from Calcutta at 8 am with good friends Pradeep and Bonani Kakkar and drove three hours to the embarkation point, Godkhali, on Basanti Island where the fair motor launch ML Sundari was waiting for us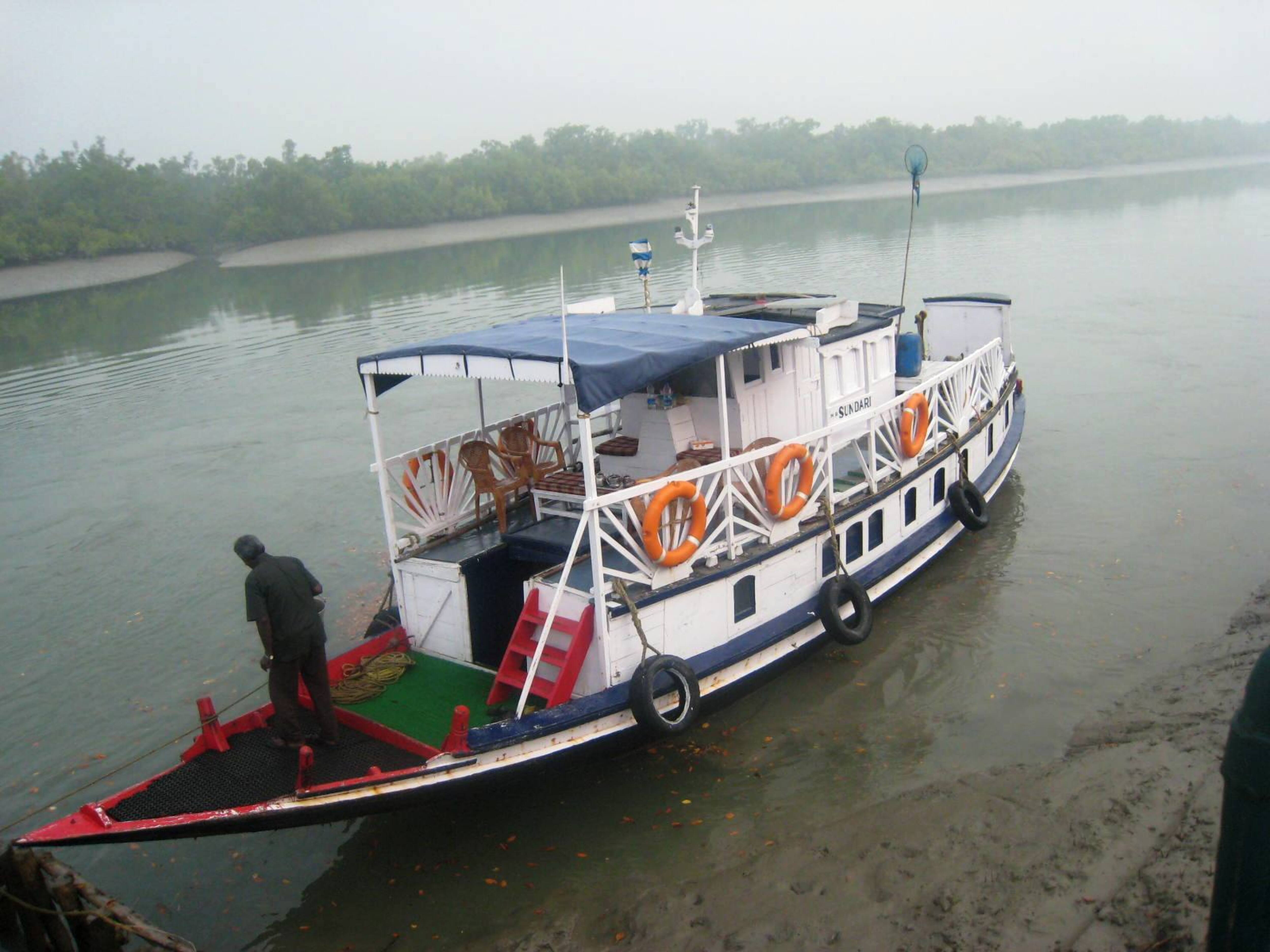 Its upper deck had plastic chairs for us to lounge around and the lower deck had three bunks, each to sleep two.
Mangroves are woody plants and shrub that inhabit the upper intertidal zones of saltwater and gets its name from the Spanish word "mangal" and the English word "grove". They protect coastal areas from erosion, storm surge (especially during hurricanes) and tsunamis- the mangrove's massive root system efficiently dissipates wave energy.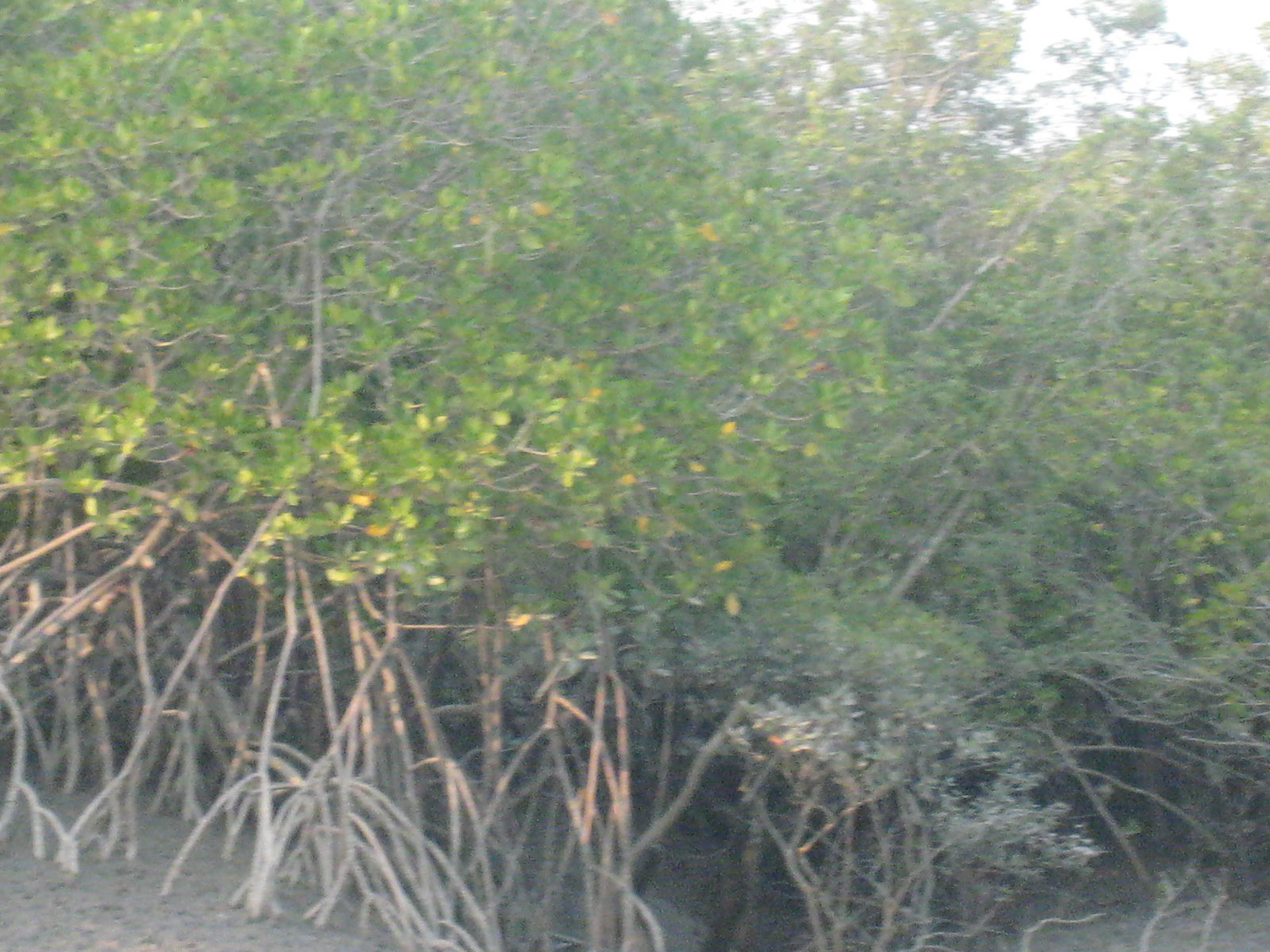 The mangrove ecosystem forms an intricate submerged mesh of root that offers a quiet marine window to host young organisms like barnacles, algae, oysters, sea sponges and bryozoans that require a hard surface for anchoring and filter feeding. Shrimps live in the muddy rooted bottom. Mangrove crabs feed on mangrove leaves, adding nutrients to the mangove muds for other bottom feeders. Export of the carbon fixed in mangroves is important in coastal food webs.

We cruised down the Bidya river about two hours to the next island ,Sajnekali; this is where you get a permit and take on board a mandatory forest guard for the journey into the Sunderban. Foreign visitors must present their passports and visas here.
On our way we saw a large estuarine crocodile

sunning itself.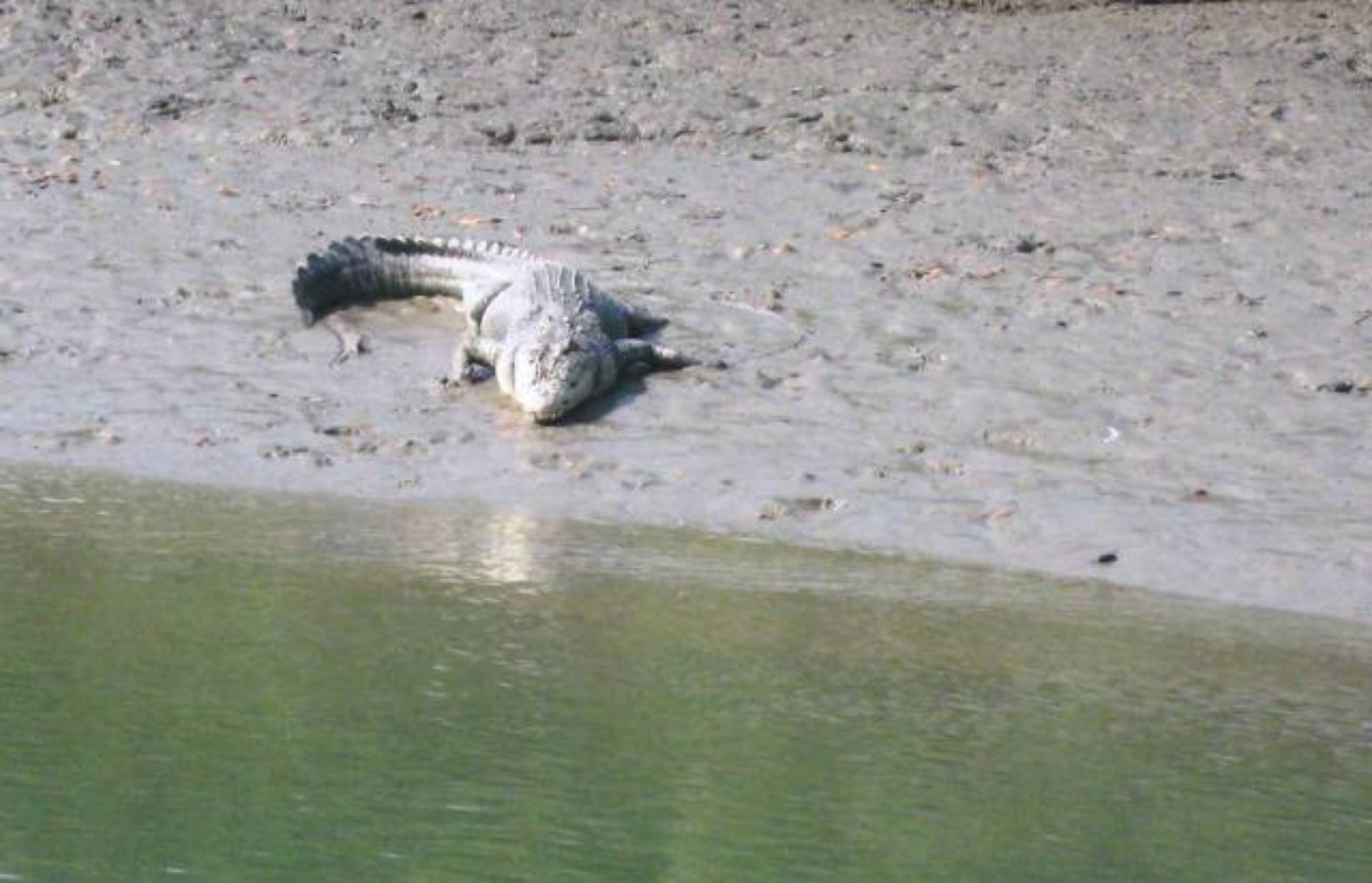 What is distinctive aboiut the Sunderban is that the only plant life that can exist here is what adapts to brackish (=salt )water, which essentially means the mangrove.
The Indian part of the Sunderban covers nearly 8,000 square kms. Very few of the many hundred islands in the Sunderban have potable water and for that reason human habitation has been possible on only a few of them.
We next cruised to the Dhobanki Reserve Forest, about two hours down the Matla River. We perched on top of a look-out point trying to get a glimpse of some tiger. Leading up to the look-out point were two channels, about 40 feet wide designed to get a clear view without which it would have been impossibloe to see into the thick mangrove growth. We saw deer and expected the tiger to be not far behind; we heard the alarm call of the deer, which we were told was a signal for the tiger beingin the neghborhood…but the tiger did not put in an appearance.
That evening, the ML Sundari anchored mid-river near Jharkahali; we opened out a bottle of vodka and contemplated the quiet night scene.
The dinner menu was roti, bekti fish curry and vegetables cooked Bengali style.We slept on the ML Sundari that night.
The next morning we returned to Dhobanki and waited for a sight of a tiger. We heard several alarm calls by the deer but no tiger. We then headed to Sudankali and waited for a tiger, but we still got no sight of one.
We did see a Monitor Lizard, which is about 10 feet long from nose to end of the tail. and we did see a wild boar.
Back on the Matla River, towards evening, we saw several dolphin's coverting in the setting sun. That point is the confluence of several rivers and this point is called Low Banki. We saw a group of about forty Adjutant Storks, birds named for their military bearing. We also spotted four different types of King Fisher birds and a couple of white-bellied Sea Eagles.
We slept that night at a charming thatched roof hotel at Bali Tiger Camp on Bali Island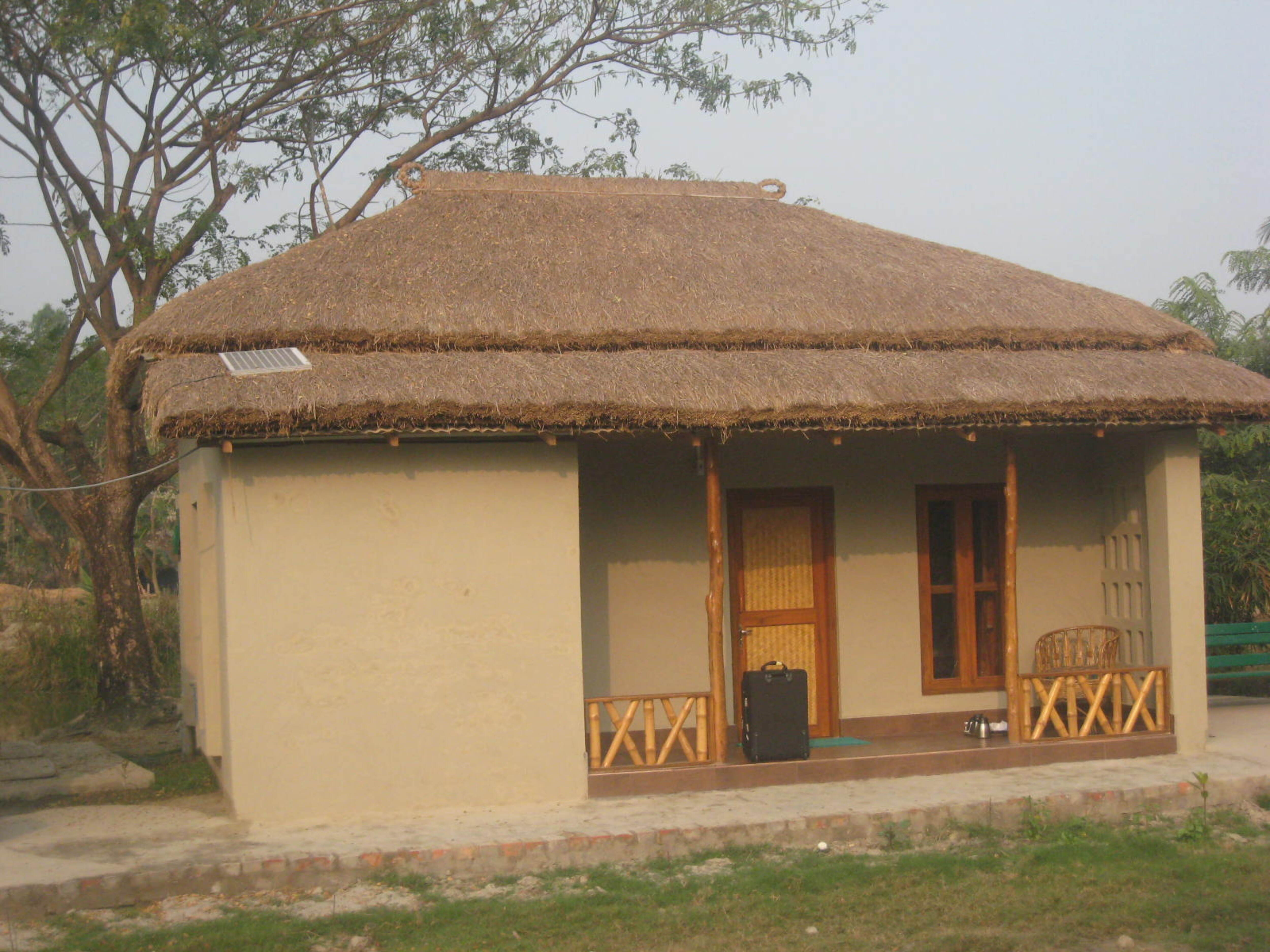 . This island has fresh water and hence supports human habitation.
Amitav Ghosh's book, The Hungry Tide, is a useful accompaniment on this trip as it is set here in the Sunderban and is fact-filled.
Our trip was organized by HelpTourism and is great value for money.
ENDNOTE:
Soon after our return to Bombay, I got this note from Pradeep on a report that appeared in Times of India Calcutta a few days ago which he says,"sent a cold shiver down my back; it could have been us…we were pretty close to the bank when we slept on the boat."
I am reproducing the story here at the risk of scaring off other visitors to the Sunderban:.
Sunderbans Youth Saves Father from Tiger's Jaws
Big Cat Lets Go Of Fisherman As Son Hurls Mud Into Its Eyes
J
harkhali: In an exemplary case of both courage and presence of mind, a youth snatched his father from the jaws of death by throwing mud into the eyes of a tiger in Sunderbans that had caught his father by the neck early on Tuesday. The startling incident took place at Kendokhali jungle in the Sunderbans. Jiten Majumdar (60), who was mauled by the tiger, is now recuperating in a government hospital in Jharkhali.
Father-son duo Jiten and Dhamu (28) left their Jharkhali No. 3 village on Monday afternoon to catch fish. They reached Kendokhali around 8 pm, anchored their country boat and stayed there for the night. Early next morning, the duo got closer to the river bank to catch fish. They were getting ready with their net when a tiger suddenly sprang on Jiten.
"It was around 5 am and very foggy. We could not see anything beyond 4 feet. My father was behind me with his back to the bank. Suddenly I heard something and turned back, only to find a tiger grabbing my father by the neck. A shiver went down my spine. But I knew I had to act fast before the tiger dragged him into the jungle," recounted Dhamu.
There was no arm — not even a lathi — on him. But the braveheart wasted no time. He instinctively picked up a handful of mud and hurled it into the tiger's eyes, blinding it momentarily. The big cat was too shocked to realise what was happening. The next moment, it retreated two steps back and released its grip on Jiten's neck for some time. As it tried to get the mud off its eyes, Dhamu grabbed hold of his father and lifted him on to the boat.
"I started rowing as fast as possible as the boat was very close to the bank and the tiger could attack us again," narrated Dhamu. Once they reached a safe distance, he tied a gamchha around his father's neck after applying some herb that they carry in the boat. The tiger also had sunk its claws into Jiten's right arm.
As soon as they reached Jharkhali on Wednesday night, Jiten was rushed to a government hospital in Gosaba. Doctors said Jiten had lost much blood and is still in a state of shock. But he is out of danger.
END