Posted in
Stop molesting that child will ya?
on 04/09/2010 10:57 am by A J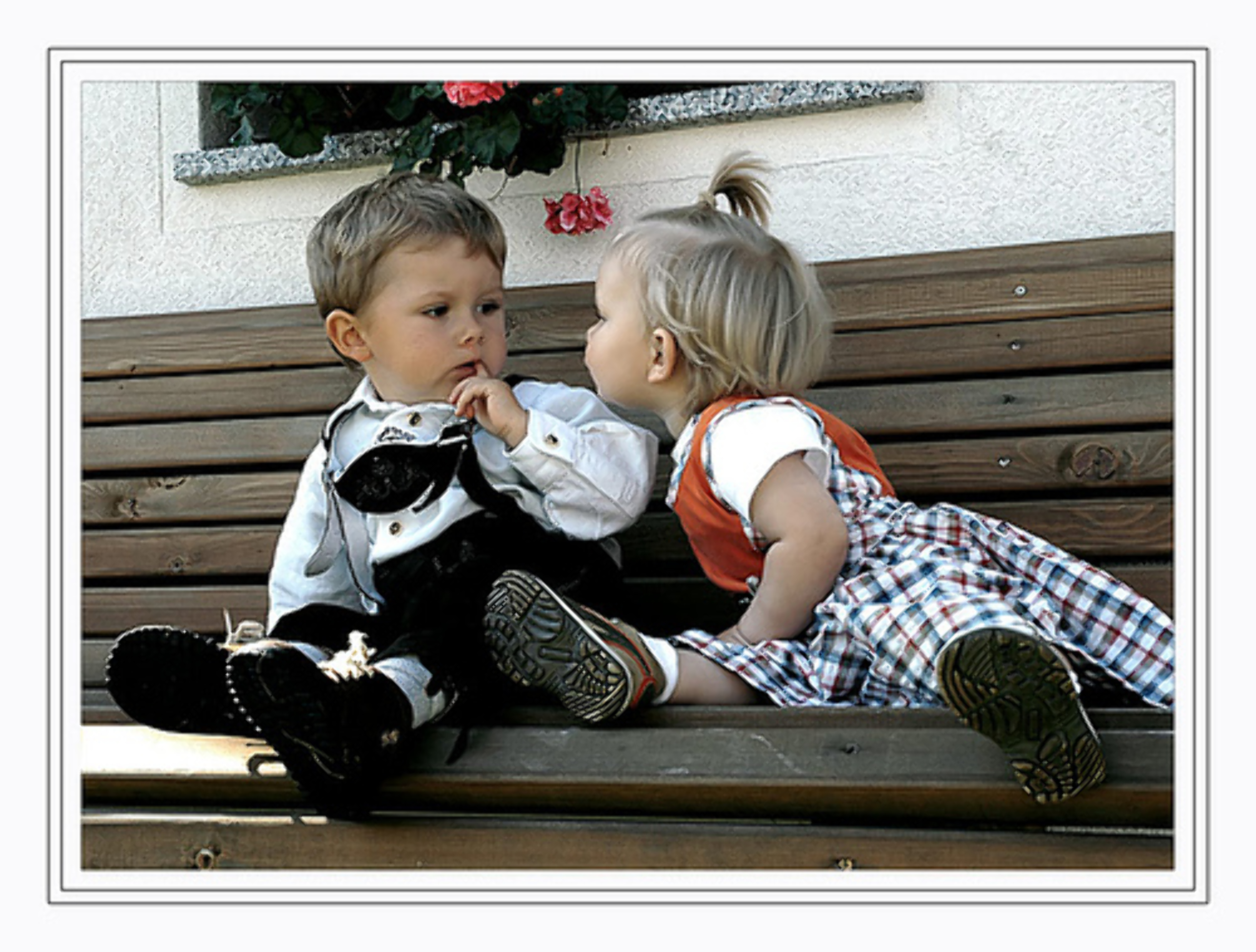 No don't think you don't need to read this.
If you have ever interacted with a child, then you are a culprit too.
Read on. You must.
Girl. Boy. Man. Woman… irrespective.
Gayu had invited us for a get together. I was super excited to meet the girls and especially Uditi, Gayu's lil one. Udu, as we fondly call her, looked more like a recluse to the three of us. In fact only to us! With all others she was super-friendly, cheerful and fun. We, I inclusive, tried stunt like giving her a sweet hug, a peck and everything possible to woo her.But whew! The girl wouldn't budge.This was since the past 1.5 years.
Tring! The bell rang.
Gayu opened the door and greeted me and the girls with her trademark "Hhiieeeeeee" and the warmest bear hug.
Though I love the hugs, I was focused on my modus operandi: Udu.
I had decided I'm going to make her mine today (chuckle chuckle).
We comforted our aching tendons and puffing breath by seating ourselves on the sofa.
Out came my girl Udu.
Our eyes met, but lady was in no mood to beckon.
I decided to use my usual: grab her, hug her style, till something struck.
For once, I decided to treat her like a human being and not like a little doll with flesh and blood.
Her privacy, her choice, I realised, must be respected.
I got myself busy with hogging and enjoying the music.
Udu went on my ignore list. But not for long…
Children are my weakness and I go weak on my knees with their lightest smiles.
I decided to approach Udu, the way I would approach a stranger, with the intent of course to befriend her.
I wanted ice and asked Udu where I could get it. Hearing a "big guy" ask her for help, Udu was very excited and gleefully accompanied me to the kitchen to show me where the ice was. Gayu, her mom, intervened, but I politely requested her to not. A bonding session was in progress. Then I asked her where the garbage bin was and she was more than happy to guide me to it.
Then, gently, I put my charm to work. We played ice tattoo ice tattoo, in which Udu and I would tattoo each other with ice and pretend as if the shock (the frost sire!) was too much to handle. It went on for long, very long, till in the end I had to leave behind a sad, teary-eyed Udu asking me not to go. Gayu and her hubby were SURPRISED at this, for they said Udu had NEVER asked anyone to stay like this! I had won Udu. She was mine. Battle won.
And you know how? My charms apart (forgive the immodest me), it was the fact that I gave the child, the right to her privacy.
I would never approach a stranger (boy/girl) irrespective and hug/kiss/grab him or her just cause I like them.
I'd rather approach with caution, express my liking with the first move, and then give the other person enough time to wake up to my desire and mingle. Then why not give the same space to children rather than just pounce on them because they belong to someone you know. Won't that be like molesting the child? Think. Think about it.
Give children the space, the time. If you really care for them, don't impose yourself upon them. Instead, approach and wait.
Be patient. Soon they will come to you and even if they don't respect it.
Don't molest the child. They have their choices too.