Vastu Shastra recommends west direction for children's room. The door of the room should not be exactly opposite to the bed. The furniture should not be placed at the centre of the room.The door of children room is not exactly opposite to the bed and the location of bed is in south-west portion.
Vastu verifies to position children room in west direction which is beneficial to the health and mind of children.
The location of bed should be in south-west portion whereas the head should be in south or east direction.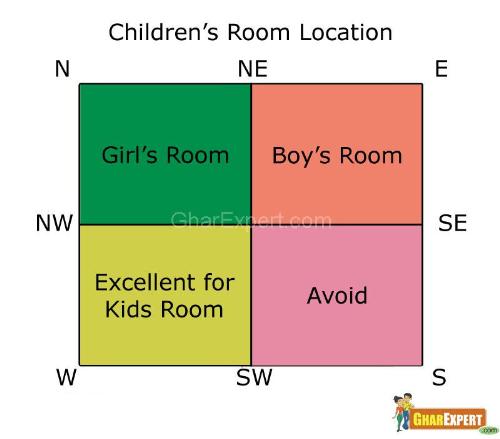 To know more about Vastu for your Kids Room visit: