Whirlpool has been serving customers with customized consumer products for over 100 years and is still going strong. One of the main products in its stable is washing machines as they have continuously strived to incorporate the ever-changing and modern consumer needs in all its machines. The two principal types of washing machines are semi-automatic and fully automatic. The fully automatic machine comes in two varieties, top load and front load. The front loaders are available in such sizes that fit well in most modern home designs whereas top loaders have narrower dimensions and are suited to homes with narrow dimensions.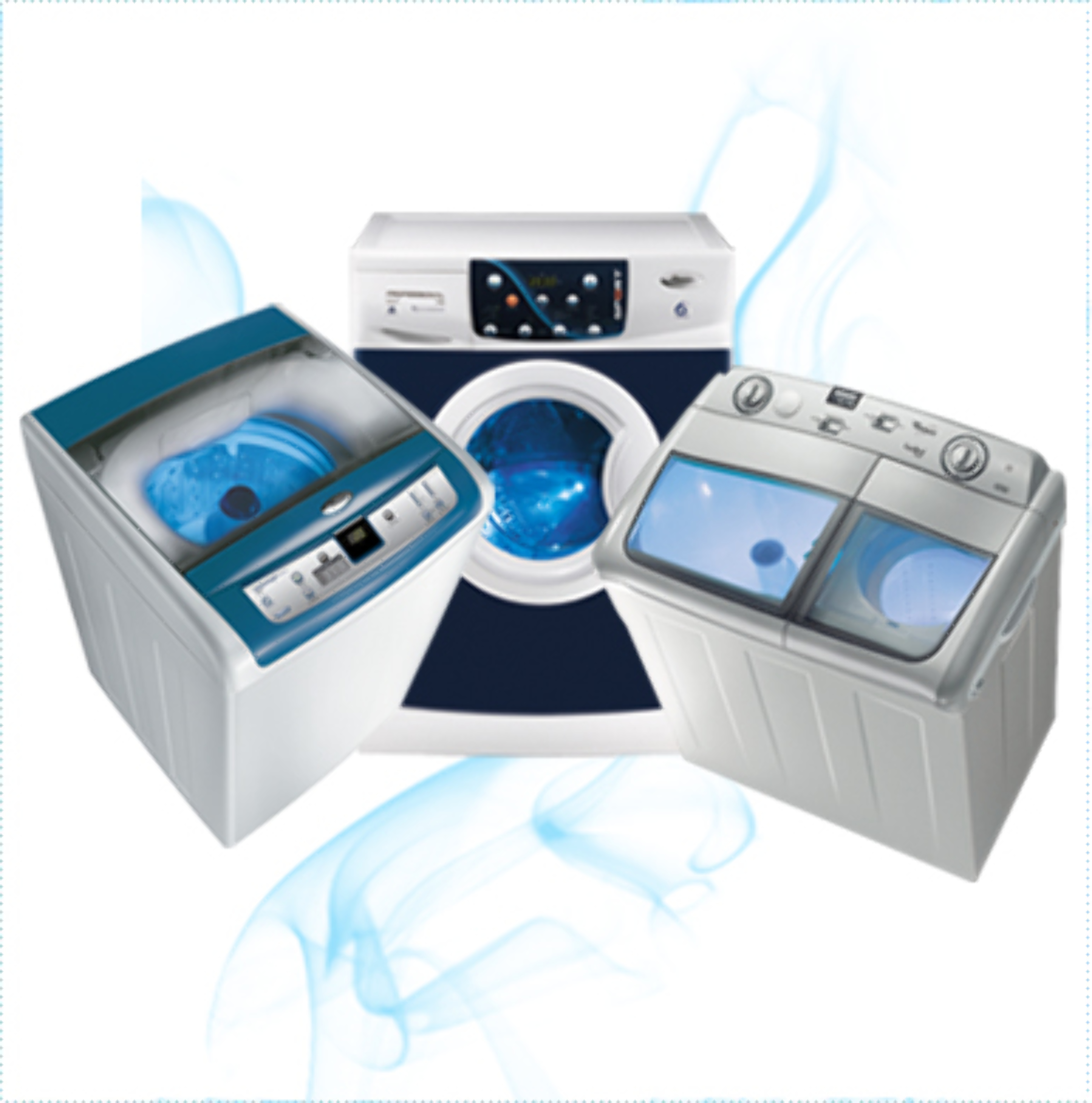 The models in both varieties look classy and are loaded with several ultra unique in-built features. To name just a few, they have stain wash, 1-2, 1-2 hand wash, anti-bacterial wash, woolmark, end-of-cycle buzzer, noise reduction, no permanent plumbing and super and flexible loading. The innovative 6th sense technology actually monitors the water levels required for optimizing the washing loads and gives the best wash possible. The machines not only wash your clothes but also dry it up in the best possible manner due to it in-built dryer. And their simple-to-use control panel gives you access to all these features. Well! You must be surprised to know this but you have to actually use it to experience the benefits.
And the best part of buying whirlpool washing machines is that they save your time, money, water, and energy as they are ENERGY STAR® feature qualified. This feature implies that the machines have duly passed all federal tests and are certified energy savers. The machines use water and energy efficiently to wash and dry clothes. Whirlpool has also introduced the Dynamic Venting technology in most of the washing machines. This feature helps circulates air in the washer that not only keeps clean clothes fresh and but also makes it free from odors, so you can wash your clothes now and dry later.
All these features make it, efficient, friendly-to-use washing machine in today's times. So don't wait and invest in Whirlpool best washing machine to not only safeguard your clothes but also the energy resources.