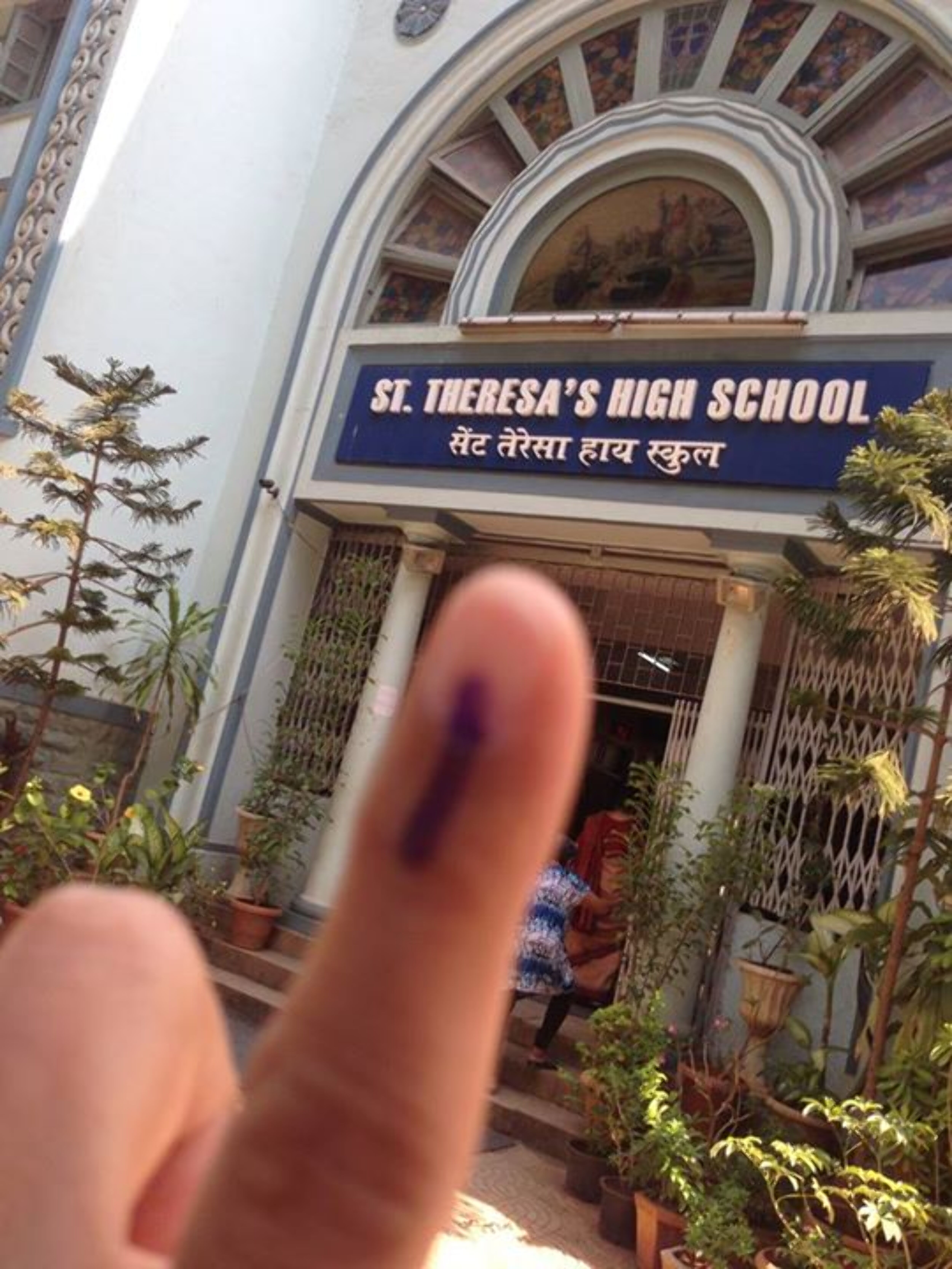 Every five years the Indian voter shrugs off his indifference, and trundles to the polling booth to renew his tryst with democracy.
He has no motivation or inducement to do so. If he is still able to fire himself up and make the trek to the voting station, it is because he, the Daridhreshwar, still nurses the hope that some day things will change for the better, some day he will get a government that truly cares for him and his ilk.
For, over the last 67 years when he is told that the nation threw off the foreign yoke and gave its citizens the right to elect their own government, he finds that his lot has not improved one bit.
His poverty remains as viscerally incapacitating as it was.
He still finds it excruciating to make both ends meet.
There is barely enough food to go around; his children have no education, and will probably end up doing the same thing as him. Which is nothing much.
But India is changing, they say, he knows. Cities are getting richer; people in it are getting richer. New roads are being laid – not for him, he knows, but for the people who vroom past in their fancy cars.
He can see all of it. And how he has remained where he always was even as the world around him has moved ahead.
The only change in his life is the Nokia Asha he holds in his hand, through which he and his family get to know what is going on elsewhere. Which is really not a good thing, as that it only makes him angry and upset.
Where is the development, where is the progress. Where is.. what is that word, yes, tryst with destiny that he learnt about in elementary school before dropping out?
He has waited and waited for a day when someone who will know poverty, grinding poverty, first hand rise from the grass roots to occupy the highest post in the country.
Has it happened today? He doesn't know. He knows he has kept his tryst with democracy; will it keep its tryst with him?
As always he lives in hope. Votes in hope. Prays in hope.
Some day his prayers will be answered. Some day his poverty will be removed. Some day his belief in his country will be redeemed.
Has that day dawned yet? He will know five years hence.