Planning to go out for shopping this weekend? Horton Plaza in the heart of San Diego is a landmark shopping mall, which offers numerous shopping, dining and entertainment options and is sure to exceed your expectation on a shopping mall.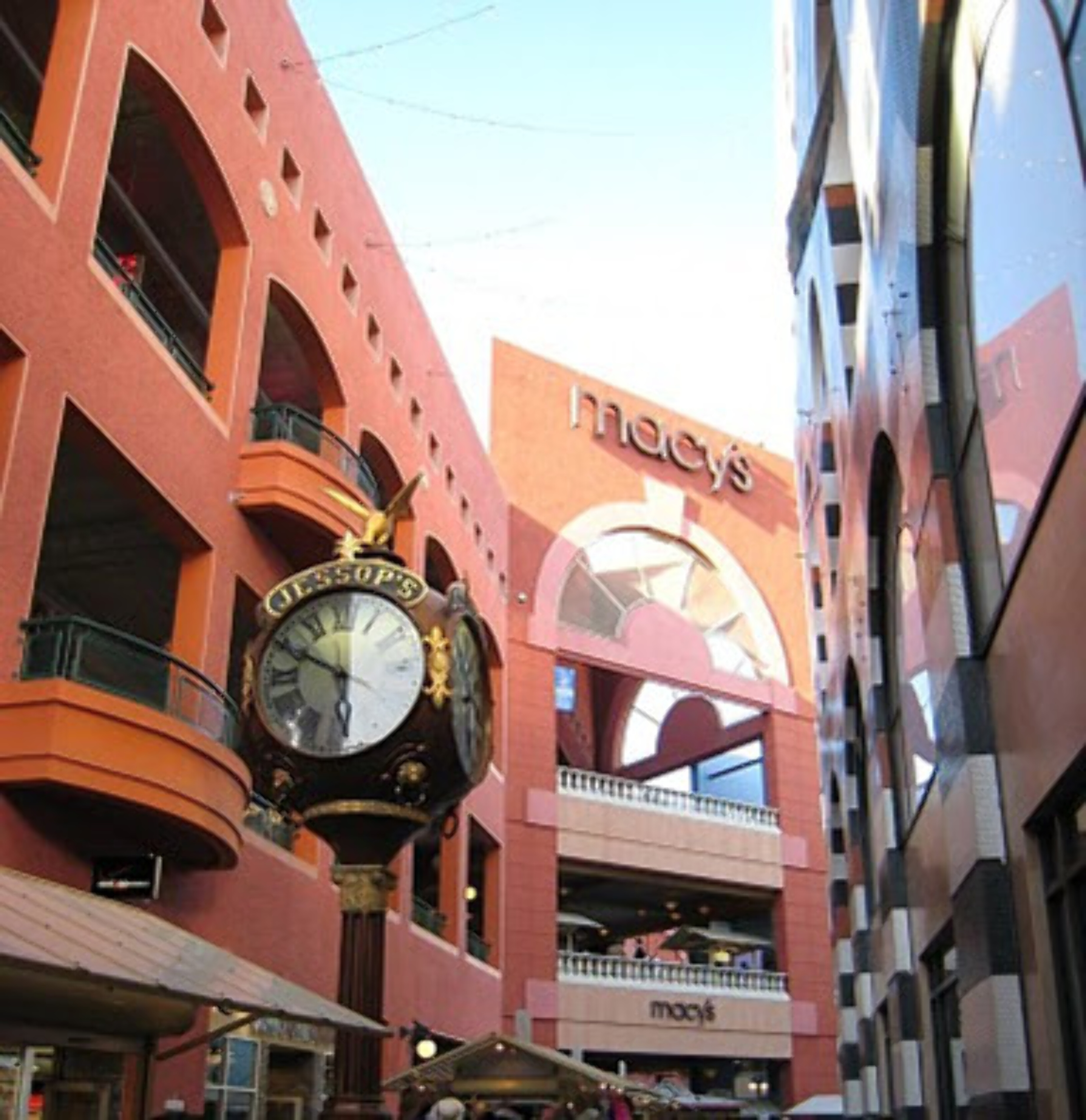 This mall is inside a five-storied building, or a plaza, which has been developed into a popular shopping center by the mid-1980s. The architecture itself is arresting enough with exotic tiles, bright colors and novel ornaments, resembling an Italian palazzo.
Many popular branded and chained stores find their presences here, including household Macy's, Nordstrom, Louis Vuitton, BCBG, Steve & Barry's and Levi's Store. Among them Macy's and Nordstrom serve as the anchor shops in the whole center. All kinds of goods are to be found here, no matter clothes, shoes, jewelry, accessories, toys, electronic goods, books and souvenirs. Some of the merchandises are also with famous brands. Given enough patience and time, you will be surprised to find that this mall should be a gathering place of so many wonderful products.
You will also encounter some fabulous restaurants and eateries. On the third floor of the building, there are a great many options of foods. You can sit down to eat inside the restaurants or you can also take your food away. Popular restaurants include Samba Grill, California Crepe, Panda Inn and Napa Valley Grille.
As to entertainment, this plaza boasts a gym and a movie theater inside. You can also enjoy some live performances. To make the most of your trip and get rid of all your worries, the mall provides free parking to everyone who makes a purchase here. Then you can experience the ultimate urban shopping adventure at this famous San Diego shopping mall.