The city of San Diego boasts a great many neighborhoods, some of the old communities among which are located in the downtown area. The centre city enjoys the region's tightest concentration of bankers, financiers and asset managers, who make use of the convenient transportation and enjoy the great convenience of a modern city life. Some of the famous neighborhoods here include Gaslamp Quarter, Columbia, East Village and Marina.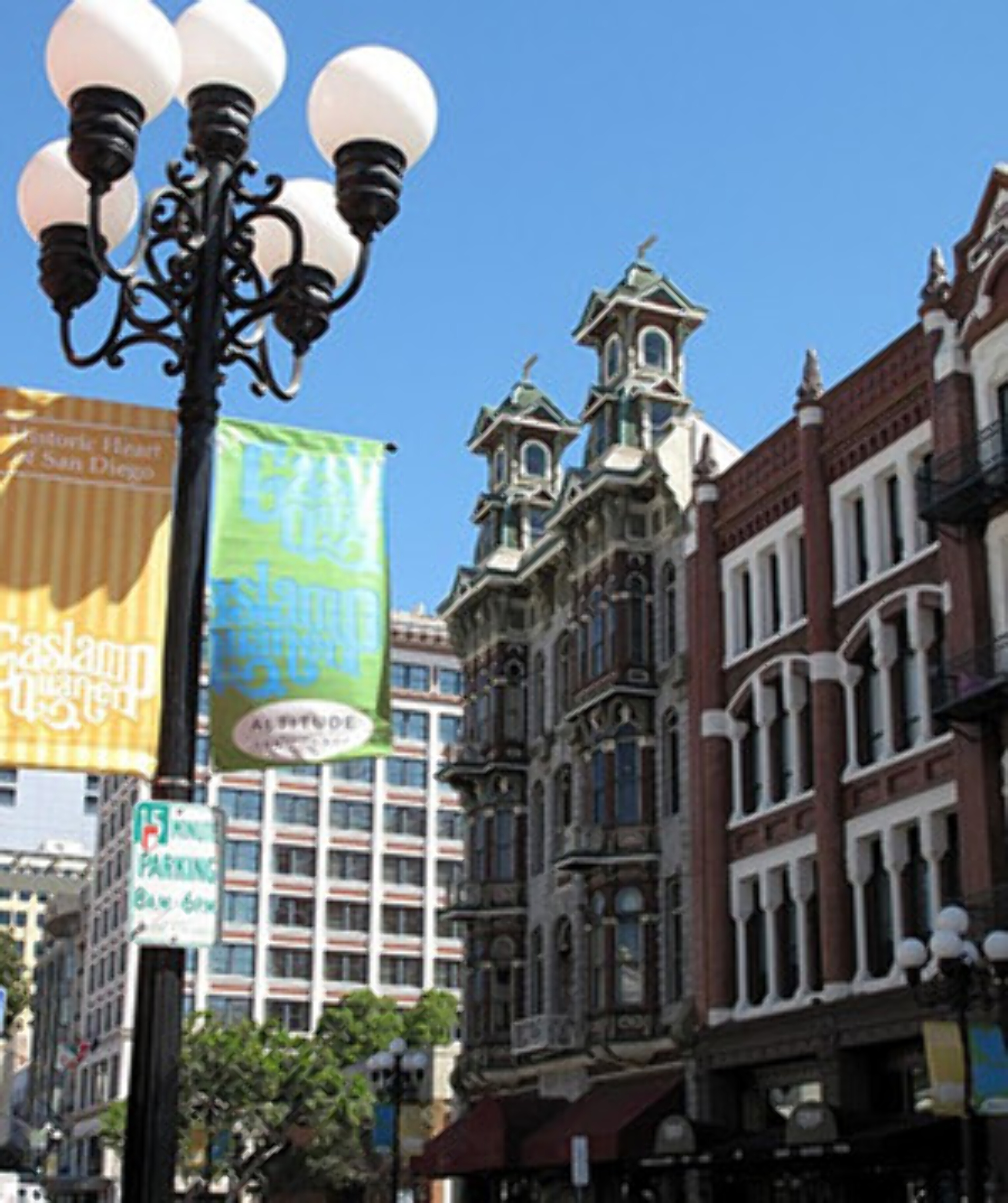 Gaslamp Quarter: This neighborhood is well known for hosting some of the famous events and festivals, including Mari Gras and Street Scene Music Festival. It covers 16 and a half block, with more than 90 historic sites, restaurants, shops and nightclubs. The development of this neighborhood represents the city's continuous efforts to make San Diego more beautiful.
Columbia: It used to be a commercial neighborhood, but now some of the best condo complexes have been built in this area, including Bayside and Electra. With the construction of more and more high-rise condominiums, this neighborhood will gain rapider development in the years to come.
East Village: San Diego's largest and most rapidly developed neighborhood which once was a warehouses district. Luxury restaurants, rooftop bars, cafes, boutique shops, galleries and venues are scatted throughout this neighborhood, providing contemporary enjoyment for modern people. Besides, this is also the city's arts district with many studios and art galleries.
Marina: As one of San Diego's most beautiful and desirable neighborhoods, Marina is developed from vacant lots. Residents can choose to live in high-rise and mid-rise condos, apartments, townhouses or single room units. In addition, some of the downtown's rich cultural history is also to be found here, as well as the international Children's Museum.
There are several other neighborhoods in the downtown area, which offer various choices for anyone who want to invest in San Diego Downtown condos.