Palghar


Palghar (Marathi: पालघर) is a city and a Municipal Council in Thane district in Maharashtra. Situated about 87 kilometres from Mumbai, it is a part of the Mumbai Suburban Rail network which extends up to Dahanu and lies on the Mumbai- Ahmedabad rail route. Palghar is the next major junction after Virar on the Western Railway and is also accessible by the Mumbai-Ahmedabad National Highway (NH 8). The town is complete with everything necessary for a comfortable life including shopping centres, schools, colleges, cinemas, restaurants and hospitals. The environment is luscious and pollution-free which creates a tranquil ambience and ideal atmosphere to start any activity.
Fast Facts
State: Maharashtra
District: Thane
Famous for/as: City
Languages: Marathi, Hindi, English
Best Season: Oct – Mar
Weather: Summer 23-37°C, Winter 16-26°C
Altitude: 7 m
Pincode: 401404
STD code: 02525
http://www.mustseeindia.com/Palghar-map/map
the Distance from Mumbai to Palghar is 121 km.And Drive from Mumbai to Palghar takes about 2 hours by car.
Start from Nariman Point and cross Mumbai Central, Mahalaxmi, Dadar, Malad
Sativali 41 km Continue on NH 8
Manor 18 km SH-3
At Manor, Turn Right on SH 3 via Netali – Palghar

Palghar, a municipal area in the thane district of Maharashtra state in
India, is presently an industrial city with all facets of a growing
cosmopolitan. This is situated in the ardent Konkan coast, but mostly
busy with cities growing demands and industrialization. The city is in
the border of the state of Gujarat and is close to Tarapur, location of
India's first nuclear power plant.
The Palghar has a mixed community with many landlords as well
as common workers. Trading of grass is the chief employment of many
families in Palghar. Most of the landlords got their wealth through the
grass to dairies in Mumbai. With the industrialization in full swing
people have shifted their attention to working in industries and big
factories. Palghar is home to job aspirants from many states all over
India. It is thriving with the concept of unity in diversity with people
from many cultures, caste and creed.
Palghar is one of the major city in the Mumbai suburban rail
network. Palghar is the base point for tourists to many nearby tourist
destinations. Palghar offer fine accommodation facilities for the
tourists reaching here. Many luxurious resorts have come up here
offering high class facilities and greater variety of cuisines.
Palghar's night life is vibrant with many street fast food services and
film theaters.
Palghar is still greenish with farms with palm trees, coconuts
and rice cultivation. Blessed with many serene lakes, soft sandy
beaches, historical forts, and unique temples like Ram Mandir, Palghar
attracts many tourists to its lap.
Shirgaon Fort


Shirgaon Fort is located at one side of Shirgaon beach. The fort was
used by great Maratha King Chathrapathi Shivaji as a place to keep a
watch on enemies coming through Arabian Sea. The ancient fort is in
ruins now.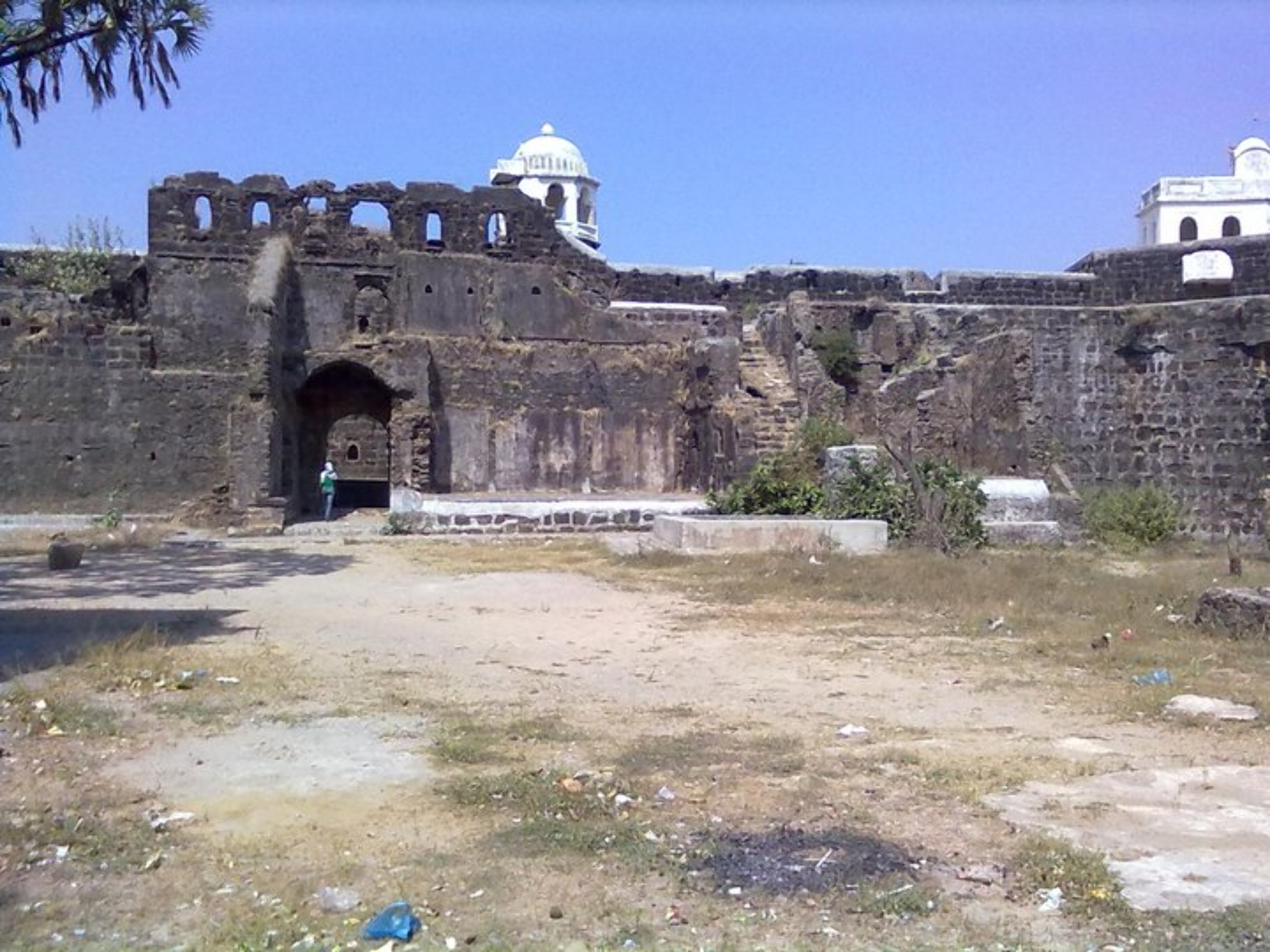 The fort is a tourist place to bring back the memory of Maratha
culture and the golden days of Maratha Rule in this region. The views
of the vast Arabian Sea and the expanse of greenish palm farms from the
Shirgaon fort are really breathtaking.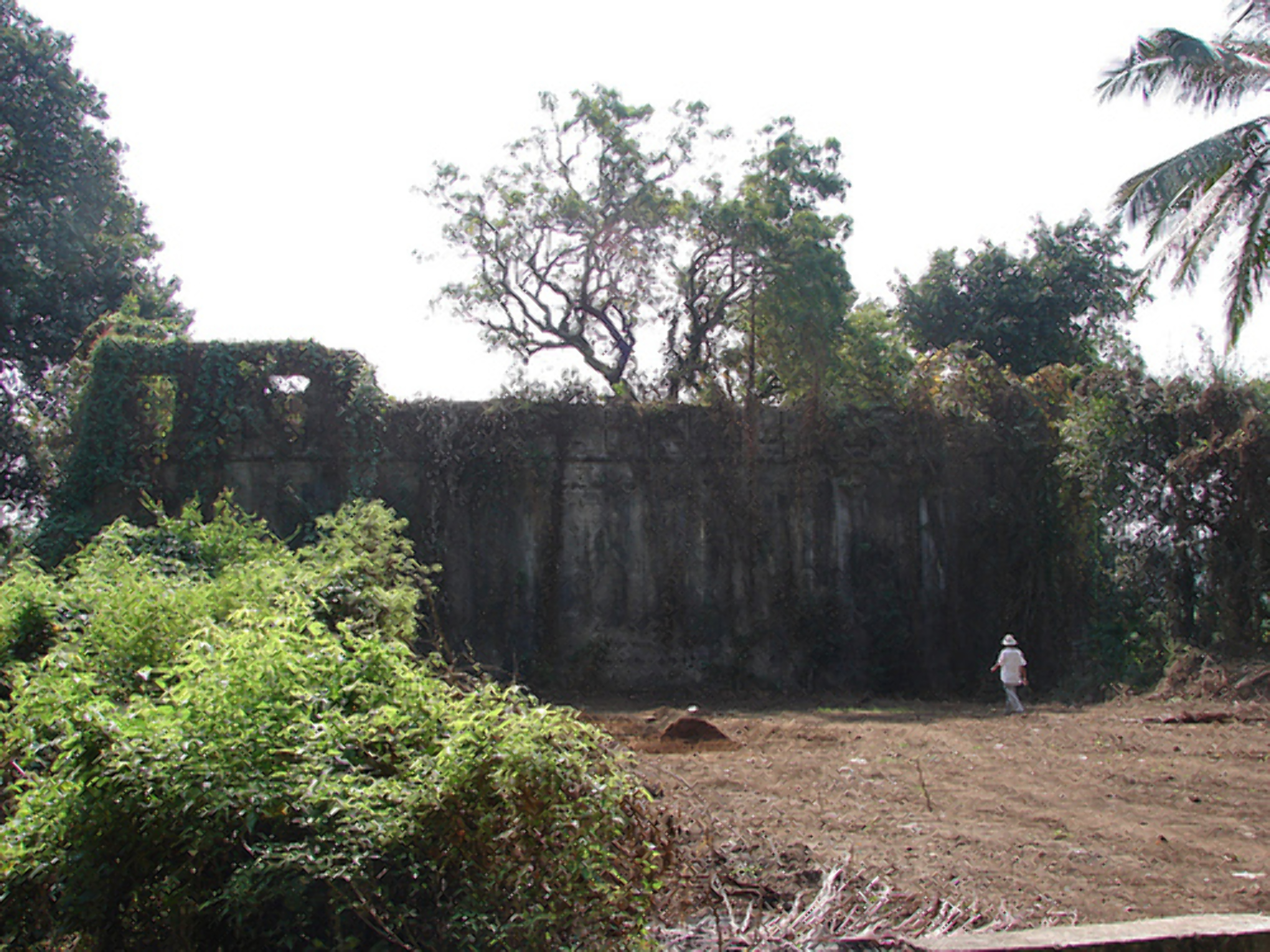 Beachs in Palghar
Palgar boast of with holding the three spectacular beaches- Shirgaon,
Satpati and Kelva. The beaches are indeed an ideal weekend getaway for
Mumbaikars and they can expect to have a number of beach games, accompanied
with their family and friends.
Lets know a brief about the three cited coastline
Shirgaon Beach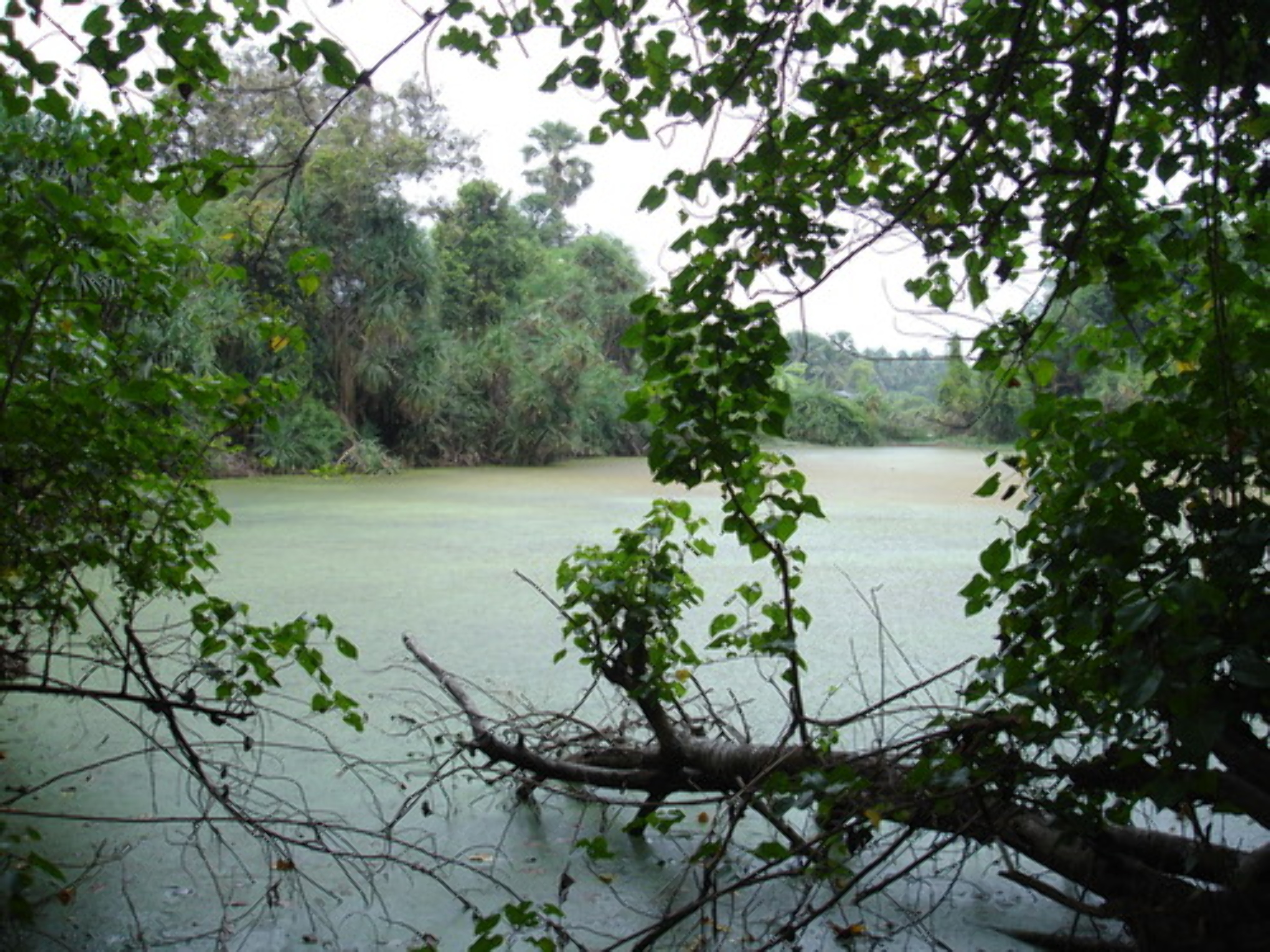 Situated about 11 kms from the town Shirajon offers the impressive view of
the Arabian Sea and its nearby Shirgaon village. The place also has the
remains of an 18th century fort that is no more under the catalog of
attraction. Visitors can relax on the beach, have fun with playing cricket
or can interact with the fisher-folk, dwelling on the way. At time boating
is highly opted by the enthusiast water-sport lovers.
Satpati Beach
This beach is not busy like the other two and is often called as the sleepy
hamlet with many palm trees. It is 13 kms away from the main town and very
close to Shirgaon beach. The only activity here is to watch the fishermen's
boats with their colorful flags, which swings on with the motion of air and
boat.
Kelva Beach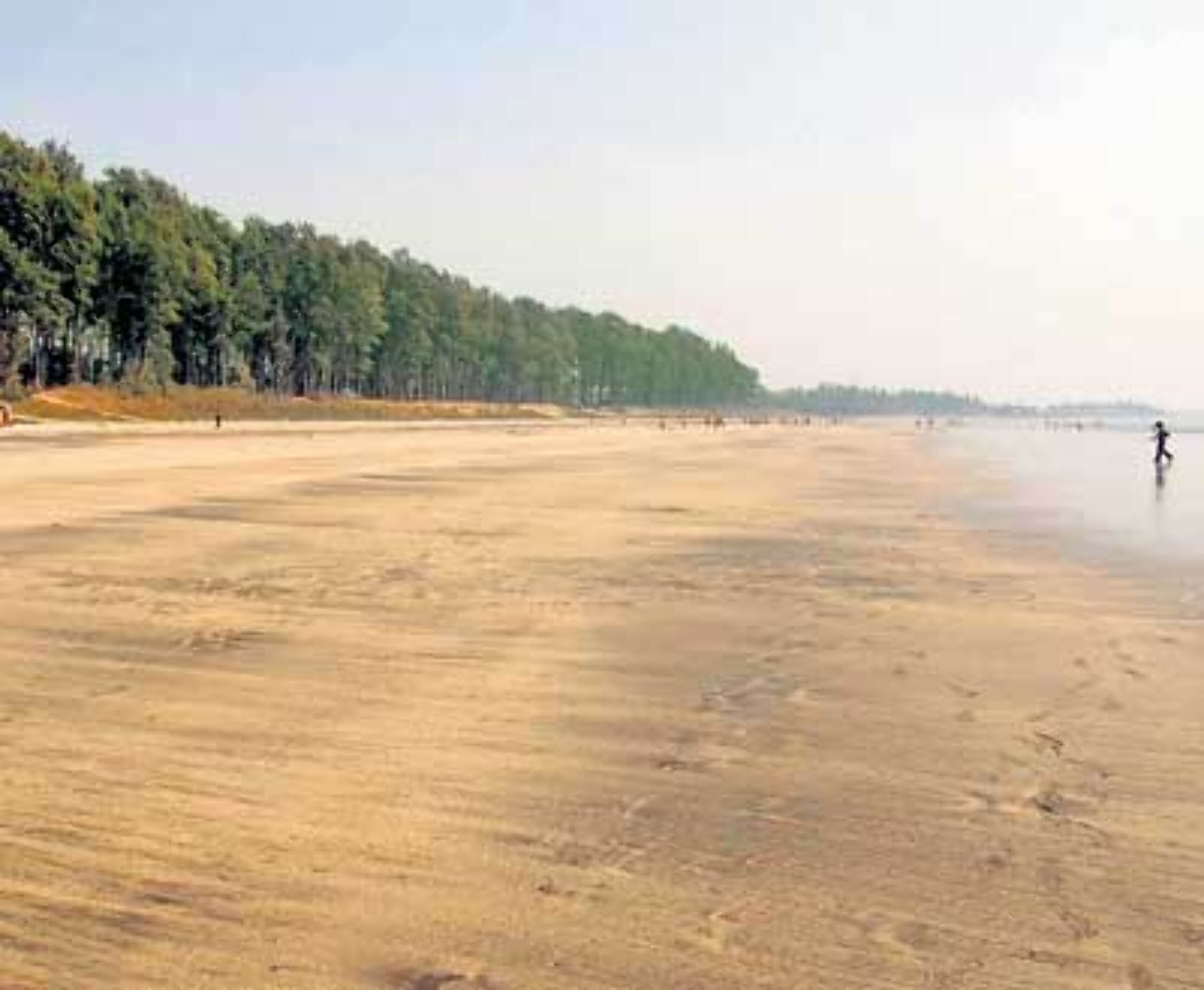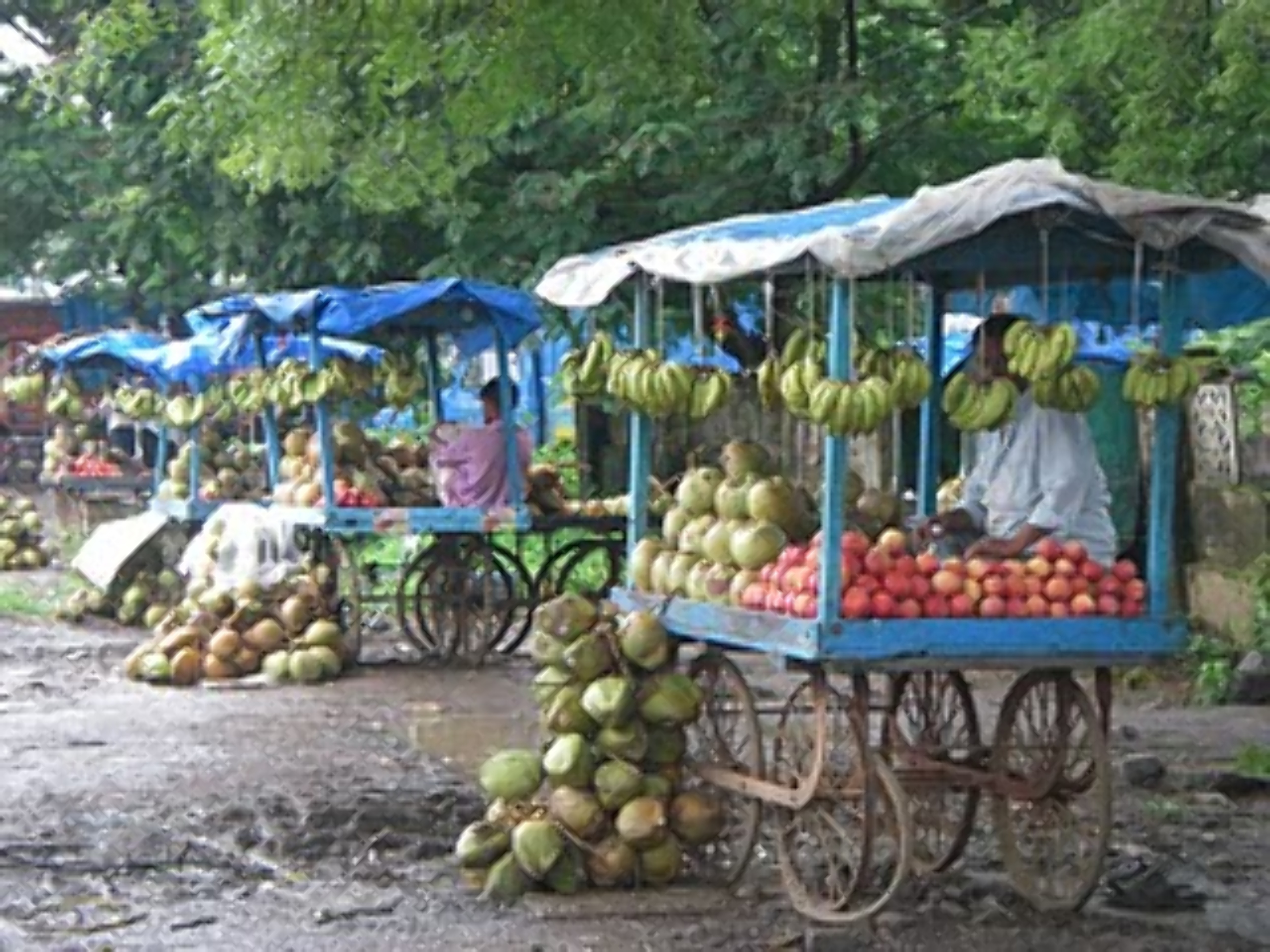 Kelva Beach is the most beautiful location for vacations near Palghar.
It has the largest stretch of beautiful cost line of Arabian Sea in
Thane District. The unique feature of the beach is the abundance of the
Suru trees and it is the most sought weekend destination sought by
local populace, domestic visitors from Mumbai and also from other parts
of state.
Kelva fort and Sheetala Devi temple located at the lakeside add
the attraction of the Kelva beach. There are many resorts and
luxurious hotels for the comfortable stay of tourists.

A few thousand Suru trees stand sentinel on Kelve
beach, the largest stretch (about 7 km) of coastline in the region. At
it's southern end is the Kelve Fort. The Kelve fort is virtually
inaccessible at high tide, which is when it looks most romantic. At low
tide the features of the fort are more discernible. But the climb up the
walls is clearly not for the lily-livered! Boats are available until
sunset for hoisting the adventurous to th roof top via a pulley. Once
ther you find the fort full of undergrowth and appears derelict. While
in Kelva, visit the Shitladevi mandir on the beach. If you still have energy left, head to Kelva dam (10 kms.) Try stop off at Mahim beach
6 kms out on the way to Kelva, which is good for a cursory stroll. But
make sure that Kelve is where you spend most of your morning.
Motivator! – Kelve beach had the most number of visitors on the 31st
of Dec. A crowd of more then 10,000 celebrated the new year here.

When to visit the beaches in Palghar
The best time to visit the Palghar beach in Maharashtra is from April to
May. Besides, visitors can enjoy the scenic beach beauty during Monsoon i.e
from June to September.
Kelva dam
Kelva dam, located at picturesque surroundings, was constructed many
years back as a source for the irrigation in the grass farming of
Palghar. This has been a storage dam of the water in the Kelva dam. The
dam site offer cool and secluded place for evening tours. During
weekends many tourists visit this place. A garden located nearby add the
attraction of the dam site.
Devkop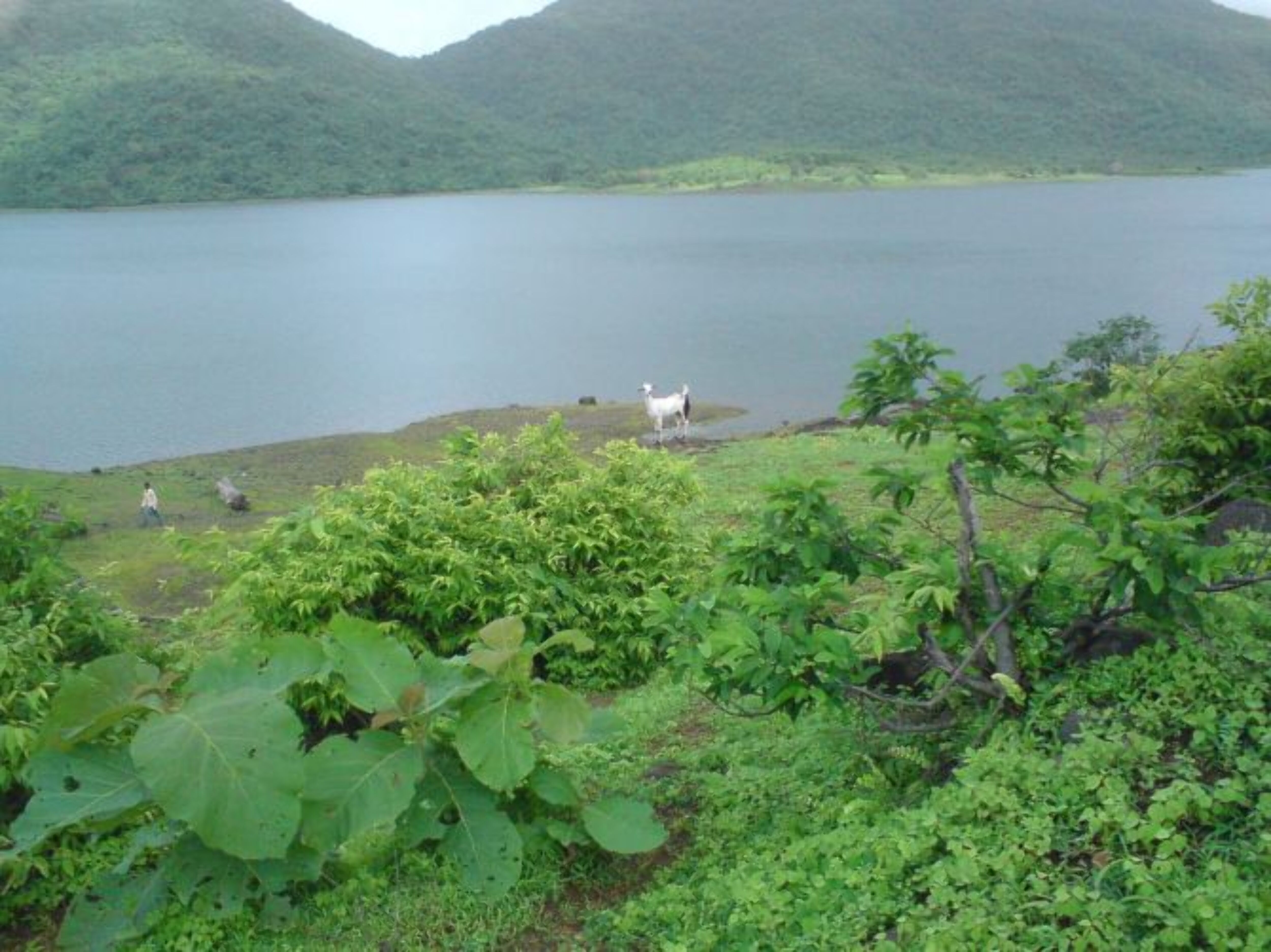 The hidden beauty Devkop in the hills attracts photographs and picnickers
during the monsoon season. It is situated 12 kms away from Palghar beach and
can be easily accessed by means of local transport facilities. A 10 min trek
along the path offers the several dots of straw huts on one side and the
fields on the other side. Visitors can halt for a while on the vicinity of
the Devkop Lake, surrounded by hills on three sides and casting stunning
reflection on a clear sunny day.
Kaldurg (Palghar)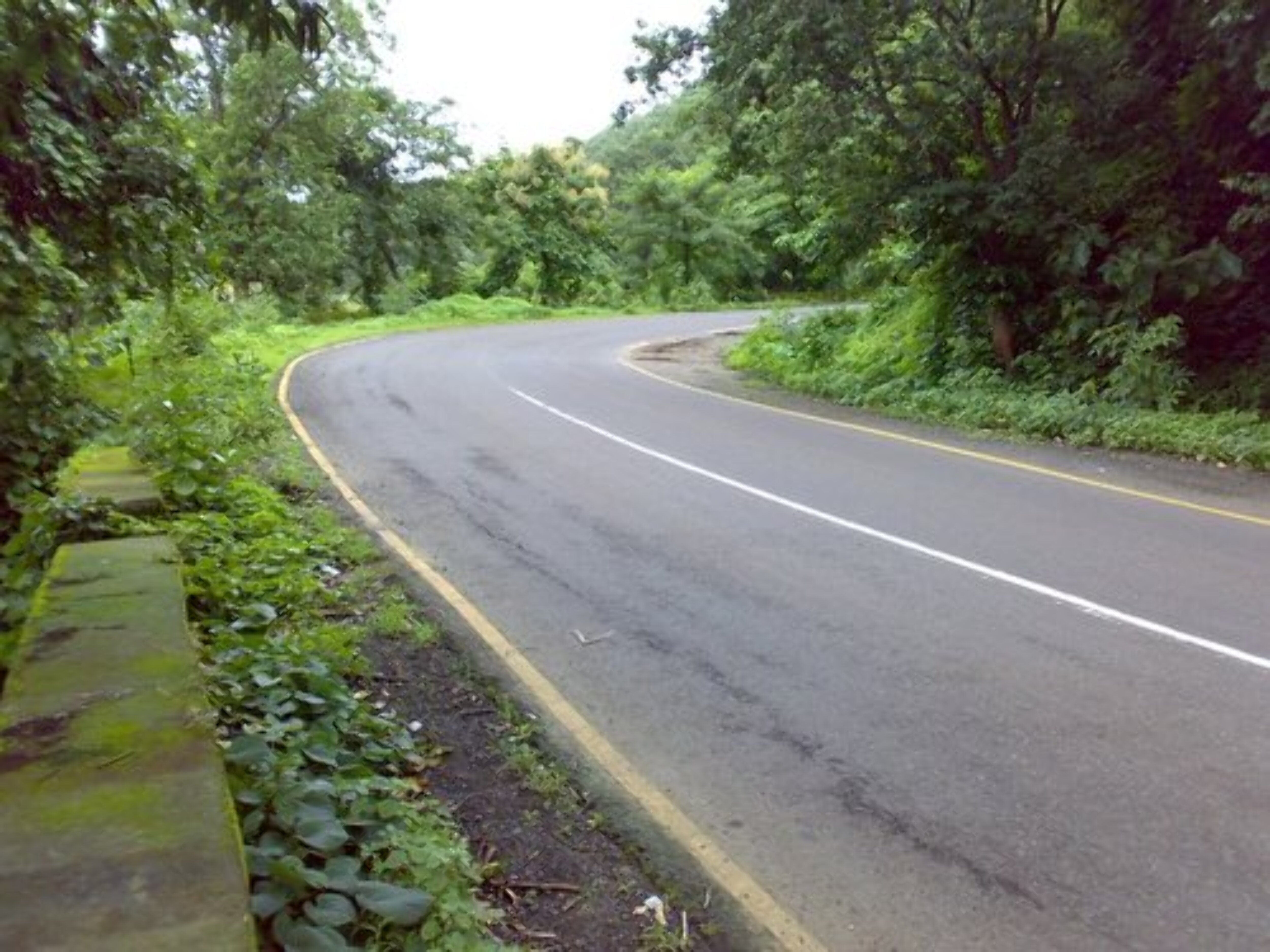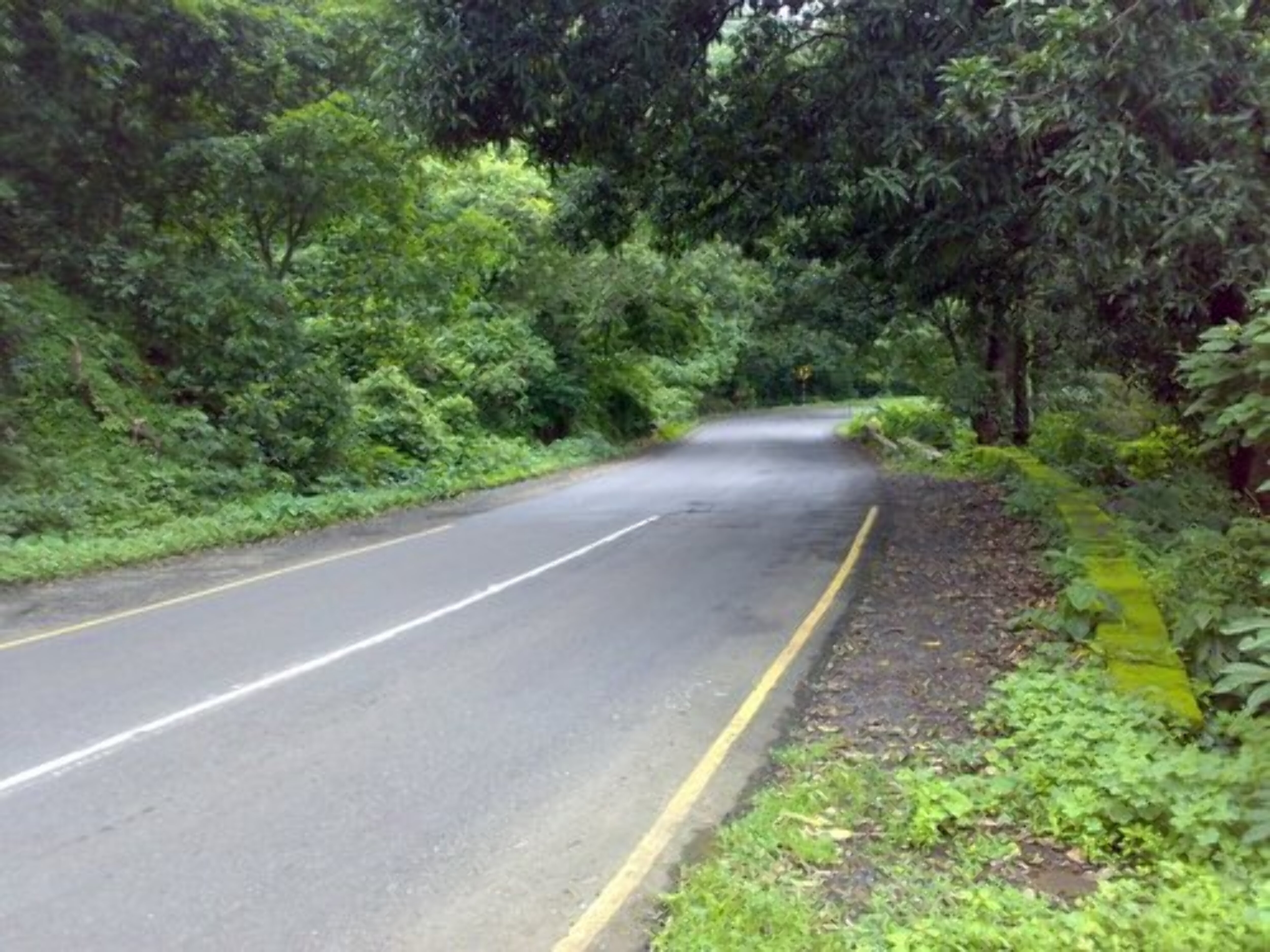 Kaldurg is very rare trek and hence the route is very dull and has
lots of spots where long grasses are there. You need to be careful at
such spots otherwise you can get lost. After climbing from the forest
for half an hour, we reach a flat small area of black basalt rocks. From
here, face yourself to the Palghar – Manor road, and on the right side,
you can see the Kaldurg's top. Go ahead on right side and then another
45 mins trek will take you to the top.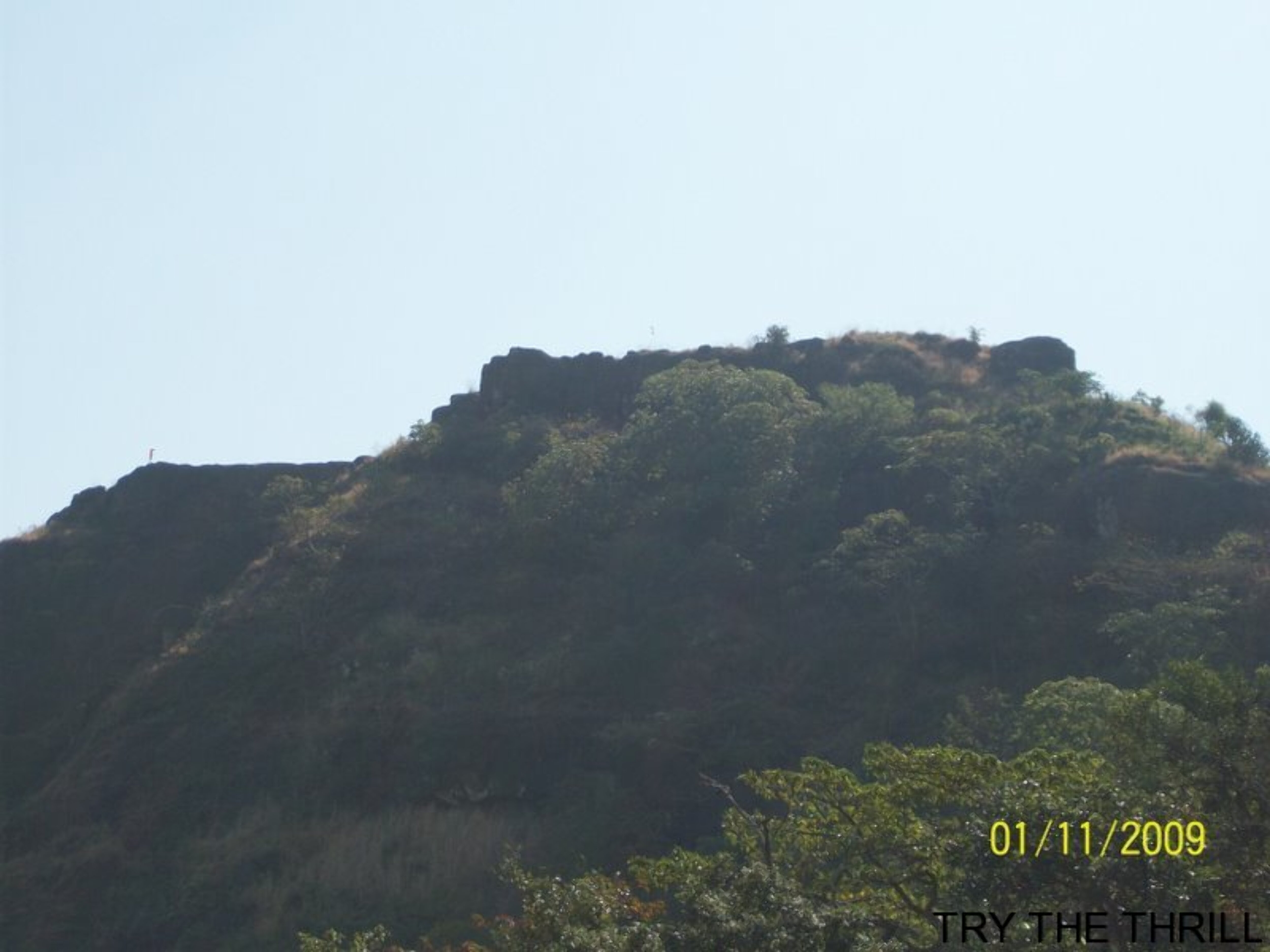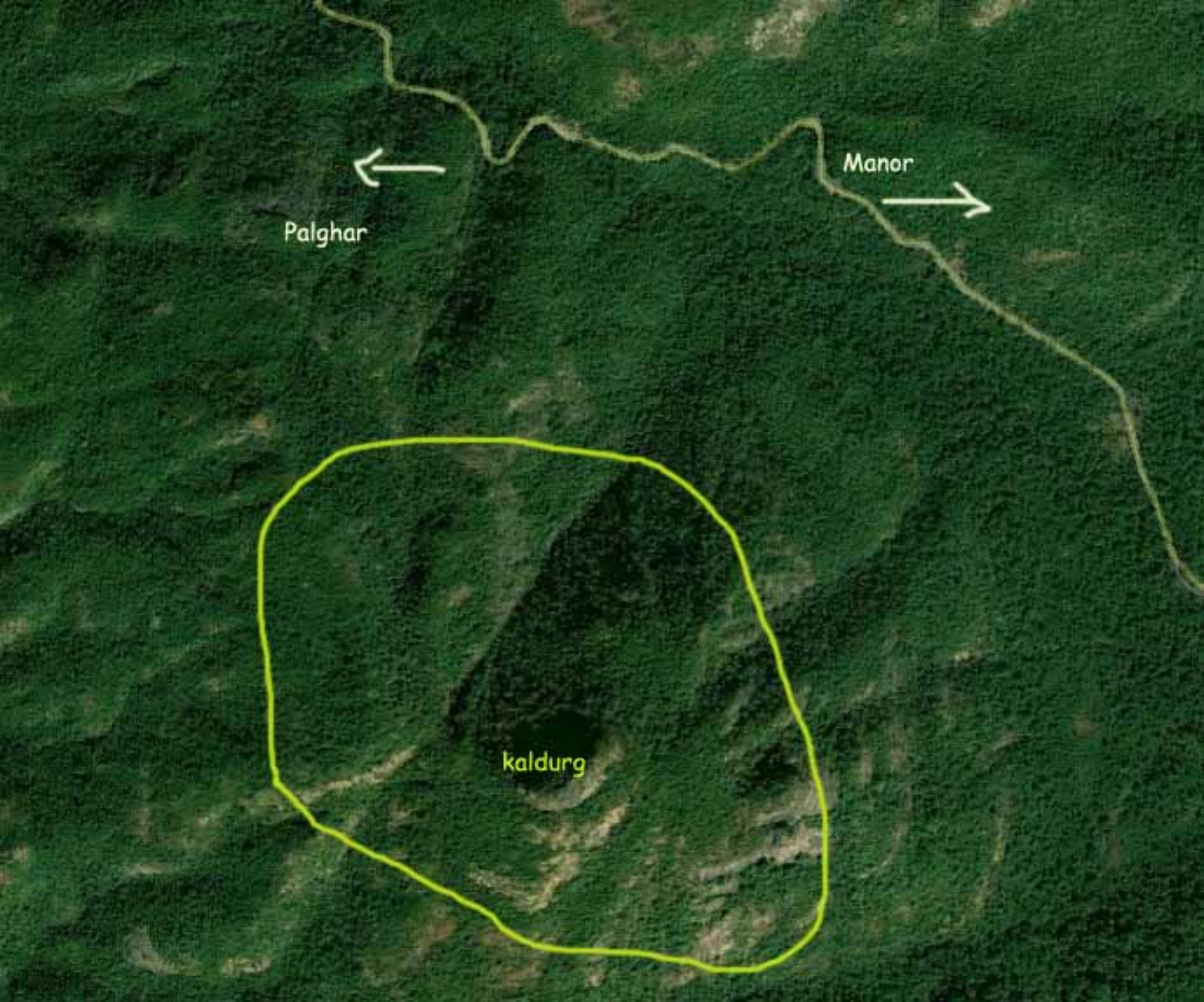 Kaldurg trek is good option for those who are willing to do small half
day trek nearby Mumbai city. Even its good for first timers. It will be double fun to do it in monsoon. Its really a
cool place with lots of running waterfalls in monsoon season.
Waghoba Waterfall
This is one of the natual attraction in rainy season.People enjoy showers of water in holidays. It is approximately 8 k.m. from Palghar station.
Maswan Dam & Village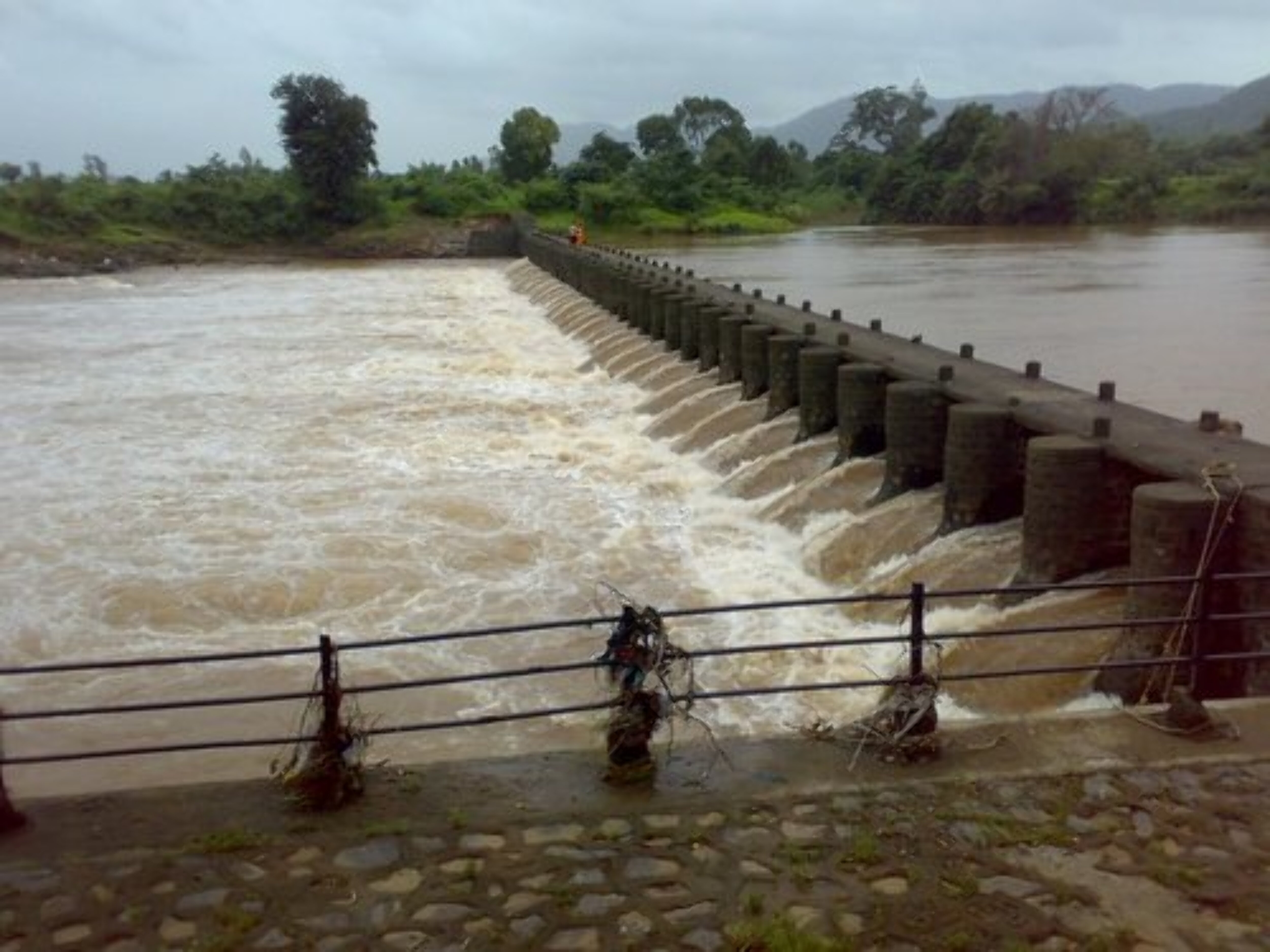 Maswan is beautiful village having great culture. Though the village
population is around 2000, the village has supirior infrastructure (i.e
Water, road, communication etc.). The village is surrounded by surya
river on one side and other side by hills. The climate here is extreme
as it is part of upper konkan.
Village Population : 455, Population residing outside village : 148.
Maswan is situated on the banks of the Surya river. It has a school which provied education till 10th standard. Maswan also has a primary health centre and ashram school. The village is surrounded by adivasi colonies. A neighbouring adivasi village called Kokaner has hot water springs and a Shankar mandir. Likewise, Maswan also has an old Hanuman and Gavdevi mandir.
Maswan gets heavily flooded during the monsoons each year due to its proximity to the dams. The water levels usually rise upto 12 feet and cause large scale destruction to property. The water supplied in the village is also not fit for drinking and has to be extensively boiled. The weather also gets unbearably hot and humid in the summer season. However, Maswan is a visual delight for its scenery and locales.

Travel within city
Palghar is a township that is located in the Thane district in the
State of Maharashtra. Infrastructure is well developed and there are a
few good transport options that are available in the city.
Railway Station
Palghar has a railway station that is connected well with trains and for
those who reach the station, there is easy access from the railway
station to the town center. There are auto rickshaws and taxis that are
available from the railway station. Some autos are metered and it is
advisable to ask or request using the meter before boarding.
Some of the local travel options include autos and buses.
Auto Rickshaw
Auto rickshaws are available from all parts of the town and they are the
quickest mode of transport. They may charge special night fare. Prices
are negotiable and it is advisable to be prepares for lengthy
negotiations during the night, when autos are rare to find.
Bus
Buses are cheap and connect most parts of town. Tickets cost around Rs
10 to 20. There are designated bus stops all over and buses are fairly
frequent.


Employment
The main occupation of the people of Palghar is employment in factories and farming. The land surrounding Palghar abounds in human resources – skilled and unskilled. Apart from the government promoted MIDC situated at Tarapur, Palghar is also home to a number of Industrial Townships where there are many small scale industries such as engineering, pharmaceutical, plastics, textile, notebook industries. Maharashtra's biggest fishing center, Satpati, is located around 8 kilometres from Palghar railway station. There are farms growing chickoos, coconuts, palm dotted all around villages around Palghar. Rice is grown on agricultural lands during the monsoon. A large part of the population commutes to Mumbai daily to make a living.
Demographics
As of 2001 India cencus,
Palghar had a population of 52,699. Males constitute 54% of the
population and females 46%. Palghar has an average literacy rate of 73%,
higher than the national average of 59.5%: male literacy is 78%, and
female literacy is 72%. In Palghar, 13% of the population is under 6
years of age.
For a town its size, Palghar is surprisingly cosmopolitan. Being a border town between Gujarat
and Maharashtra and being close to Mumbai, it has a good percentage of
population of people from other states besides Maharashtra like Gujarat,
Rajasthan, Kerala, Uttar Pradesh and Bihar. Most of the rich landlords
of Palghar made their money trading grass to the dairies in Mumbai.
Grass trading is a major occupation of many families in Palghar. The
town is also close to an industrial complex, located at Boisar and India's first nuclear power plant, located at Tarapur.
Industrialization is gradually changing the face of Palghar. The town
is getting a make-over of sorts due to Industrialization. Palghar's
youth are getting employment in the small scale and medium scale
industries coming up in and around the area. In the olden days
agriculture was one of the main source of livelihood, but
Industrialization has opened up new avenues for them.
Residential
Palghar is spread across a number of villages which has a number of
residential colonies, housing complexes, independent housing units and
cooperative housing societies. A number of high end residential projects
sprawl in Palghar at affordable rate.
Education
The Town has a number of Schools and Colleges.
Marathi Schools
Aryan Education Society's M.N. Dandekar Highschool
Bhagini Samaj Vidyamandir
Shri Satu Kadam Vidyalaya(Formerly known as, Jeevan Vikas)
K.Mahim Education Society's Bhuvanaesh Kirtane Vidyalaya
Nutan Vidya Vikas Mandal's Adarsh Vidya Mandir
English Schools
Anand Ashram English High School ( Oldest English medium school in palghar )
Twinkle Star English High School
Kenam English High School (Established in 1969)
Holy Spirit High School
Sacred Heart High School
Sundaram Central School [CBSC Board, established in 2006]
Chinmaya Vidyalaya, Tarapur (CBSE Board,established in 1994)
Computer Education

Soft-tech Computers
Kasat Computers
Jai Samarth Computers
Shree Samarth Computers
Cyber Cafe

Jai Samarth Computers
Cyber Plaza
Shopping Centers

Kuber Shopping Center
M.V. Shopping Center
Machhimar Society
Colleges
Sonopant Dandekar Shikshan Mandali College (better known as SDSM College or Dandekar College)
National College Palghar
SNDT Women's College Palghar – proposed.
Udyogshree Laxman Anant Lokhande Industrial Training Centre Mahim (I.T.I, Mahim)
Miscellaneous
Palghar has many hospitals. Some are specialised for women care while
others are for all types of patients.There are sonography centres along
with X-ray
facility.The government primary health centre also caters to all
patients free of charge.There are ambulance services for taking the
patients to referral hospitals.kanta hospital blood storage centre run
by dr chawhans late ratilaldevji chawhan charitable trust provide blood
to other hospitals in emergency and when ever required for delivary or
surgery. There is a medical association of the doctors in and around
palghar which holds CME programmes to catch up with new developments in
medicine.
List of Hospitals in Palghar
Palghar Medical Center
Sharada Hospital
Philia Hospital
Dhada Hospital
Kanta Hospital (Dr Chawhan Rajendra's Maternity Home)
Dhawale Memorial Homoeopathic Hospital
Palghar Nursing Home
Ganesh Hospital (Orthopedic)
Major Industries
Palghar has a number of prominent industries such as Welspun, Durian,
Sundaram Notebook, Ginza Industries Ltd, R&S Electronics, Ebco,
EU-Medicaments, Raghuvanshi Foods, Abby Lighting, Astamed
Pharmaceuticals, Fashion Forecast (India), Rapid Valves, Kamal
Containers, Thakkar & Sons, Nirali Sinks, Vinod Cookware, Macro Bars
And Wires (India), Austenitic Steels etc. Along with Industries Palghar
has a number of industrial townships, prominent ones being Genesis
Industrial Township and Dewan & Sons.
Palghar News

<iframe id="rediff_realtime_widget" name="rediff_realtime_widget" src="http://realtime.rediff.com/widgets/result?searchbar=true&thumbnail=true&query=Palghar&numresults=8″ scrolling="no" frameborder="0″ marginHeight="0″ marginWidth="0″ style="width:300px; height:530px"></iframe>